South Valley Park, Jefferson County
Rocky Mountain Gambel Oak Mixed Mountain Shrublands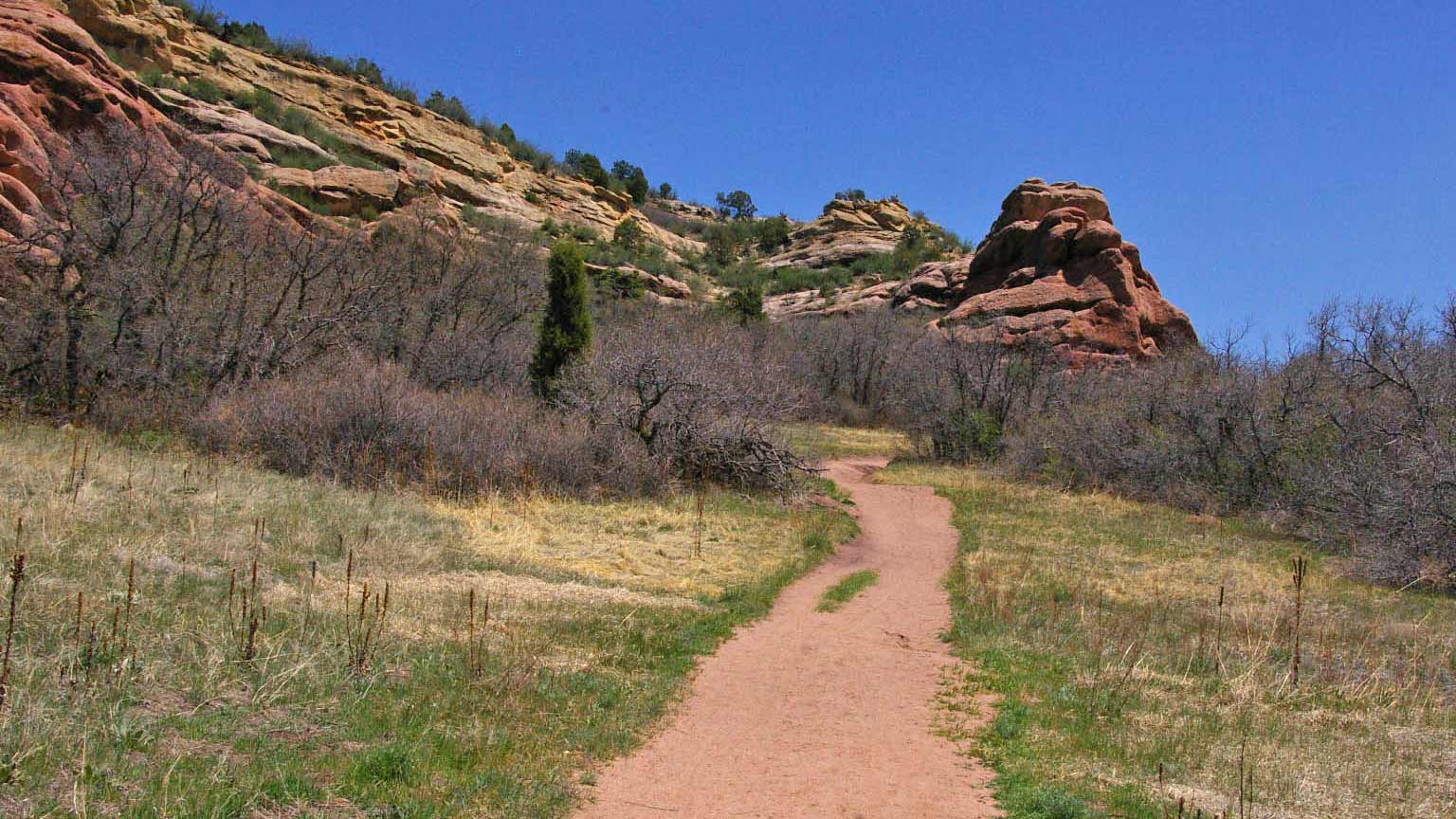 Gambel Oak Shrublands
Gambel Oak (Quercus gambelii) is commonly found along the foothills of the Front Range in southern Colorado and throughout the foothills and lower montane zones of western Colorado. As a result of the arid to semi-arid zones in which it lives, Quercus gambelii has strong drought tolerance. In areas, normally lower elevations, where the soil is deeper, Quercus gambelii sometimes assumes tree-like heights. Conversely, it grows smaller in shallow soil. It is adaptable to different soil types, including heavy clays.
Possibly as a result of its adaptability, Quercus gambelii stands can be dominant, co-dominant, or understory shrubs (mostly) and trees in many different types of communities. In areas where it assumes the form of a shrub or small tree it often grows alongside Big Sagebrush (Artemesia tridentata), Wild Plum (Prunus virginiana), Western Serviceberry (Amelanchier alnifolia), Birchleaf Mountain Mahogany (Cercocarpus montanus), and Antelope Bitterbrush (Purshia tridentata). Additionally, it can also be found growing alongside or near Douglas Fir (Pseudotsuga menziesii), Junipers (Juniperus spp.), and Pines (Pinus spp.).
Some Commonly Associated Plants
Click on photo to see full-page lightbox image.
In lightbox, click on X in upper right corner to return here.
Gambel Oak (Quercus gambellii)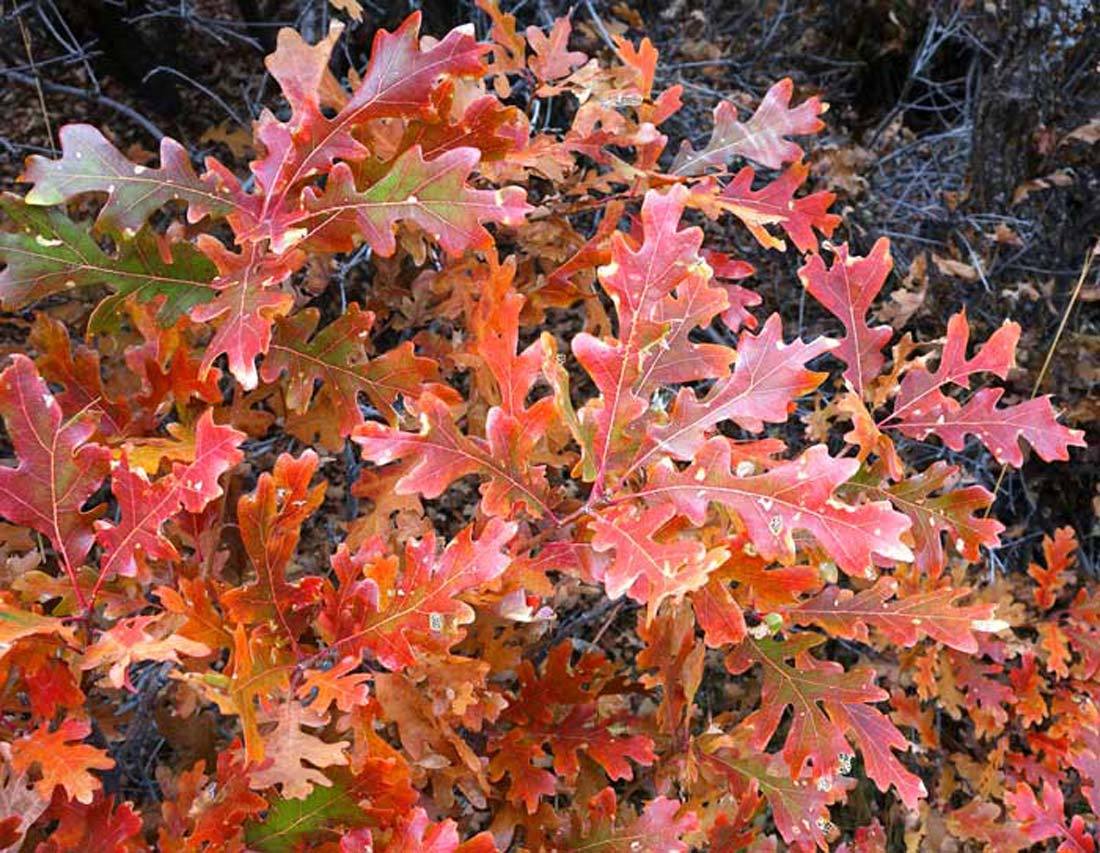 Quercus gambelii dominated and co-dominated communities provide valuable cover and food to many types of birds, mammals, and insects. Notably, bear, elk, and deer and known to use the shrub or tree for food at different times of the year while native birds often utilize its acorns. Finally, Quercus gambelii reproduces both by seed and by clonal rhizomes and has strong post-fire re-sprouting ability. It appears to be highly resilient to anthropogenic disturbances.
Further Reading:
Gambel Oak Ecology and Management in the Southern Rockies by Merrill R. Kaufmann et al.
Rocky Mountain Gambel Oak-Mixed Montane Shrubland by Natureserve
John Vankat. "Gambel Oak Shrubland." In Vegetation Dynamics on the Mountains and Plateaus of the American Southwest. Dordrecht, Netherlands: Springer, 2013.