Native Plants and Pollinators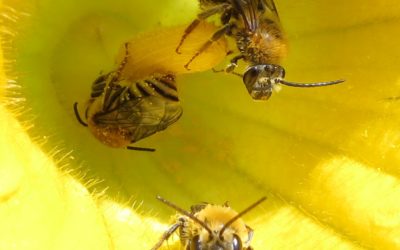 Specialist Pollinators! One example of many specialists includes the squash bee. Colorado has a native squash called Buffalo Gourd- Cucurbita foetidissima. This native plant gets pollinated ONLY by squash bees in the genera Peponapis and Xenoglossa. I have never been...
read more
Pollinator Photo Gallery
Click on the photos below to see full sized image and read interesting information about each pollinator.