Welcome to the San Luis Valley Chapter
A message from the new president:
We will be starting a new Colorado Native Plant Society Chapter in the San Luis Valley. This chapter will include the counties of Saguache, Alamosa, Rio Grande, Conejos, Costilla, and Mineral. Currently there are over a dozen folks that are interested in participating and helping out with the chapter. My thoughts at this time include a slow SLV Chapter Beginning. I would like to offer a few native plant classes this year just to get the plant ball rolling. For the future I would like to offer the following opportunities including a Native Plant Master Program, gardening with native plants, classes and citizen science about native plants and pollinators, and botanical explorations in specific areas around the valley. I am intending to connect with local agencies such as USFS, Great Sand Dunes National Park, BLM, NRCS, Southwest Conservation CORPS, Orient Land Trust, TNC, and State Land Board for possible volunteer opportunities. I will also offer programs via Zoom and other web options.
If you are interested or know folks that may be interested, please contact slvchapterpresident@gmail.com.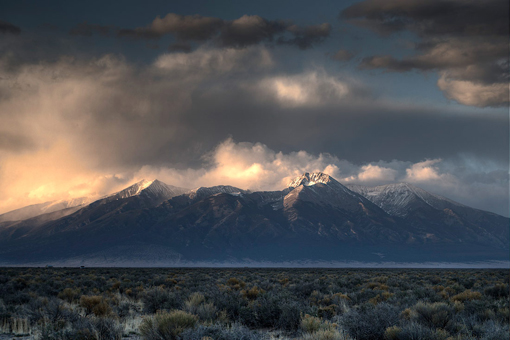 Blanca Peak, Sangre de Christo Mountains, San Luis Valley