Click on any one of the photos below to see the photos in full-screen.  Then scroll through the photos using the arrows on the left and right.
To remove the text, click on the "i".  To remove the filmstrip at the bottom, click on the little arrow just above.
Click on photo for large image.
Turn horizontal for landscape photos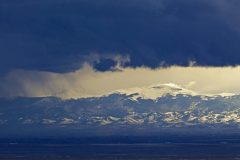 Great Sand Dunes National Park
Great Sand Dunes National Park, San Luis Valley, Sangre de Christo Range protects 149,028 acres and the tallest sand dunes in North America, which cover 30 square miles and are 750 feet tall. Photo by Dave Elin, 3rd place finisher in 2016 CoNPS photo contest.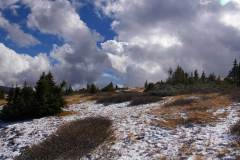 Georgia Pass, Summit County
Spruce-Fir island in the subalpine zone at Georgia Pass. Georgia Pass is located on Forest Road 355 on the border between Jefferson and Summit Counties. Ute and Arapaho native Americans first used the pass but after 1803 it was used by explorers, miners and trappers. Before Colorado became a territory, it was the boundary between Kansas and Utah. A toll road over the pass was established in 1861, but was abandoned soon after. Photo by Mo Ewing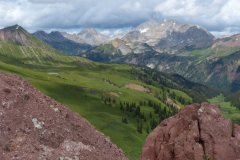 View from Harley Pass to Snowmass Peak
This is a view from Harley Pass overlooking the trail through meadows of wall-to-wall wildflowers and beyond to Snowmass Peak. Snowmass Peak is often mistaken for Snowmass Mountain, the ski area, but it is actually a lower end of Hagerman's Peak eastern edge; 13,019-feet high. Photo by Loraine Yeatts