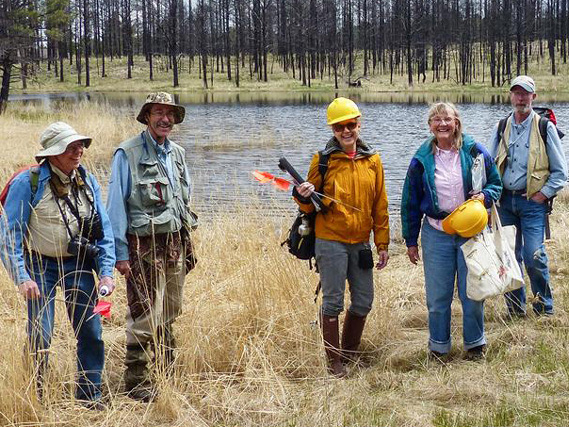 Volunteers: Steve Olson, Daryl Mergen, Susan Hall, Judy von Ahlefeldt, and Kent Timmerman
CoNPS members, botanists from Colorado Natural Heritage Program, Denver Botanic Gardens, and Colorado College complete May visits to assess the status of several species of disjunct tallgrass prairie rare plants on the Pineries Open Space in Black Forest, north of Colorado Springs.
The area suffered a severe wildfire in June 2013.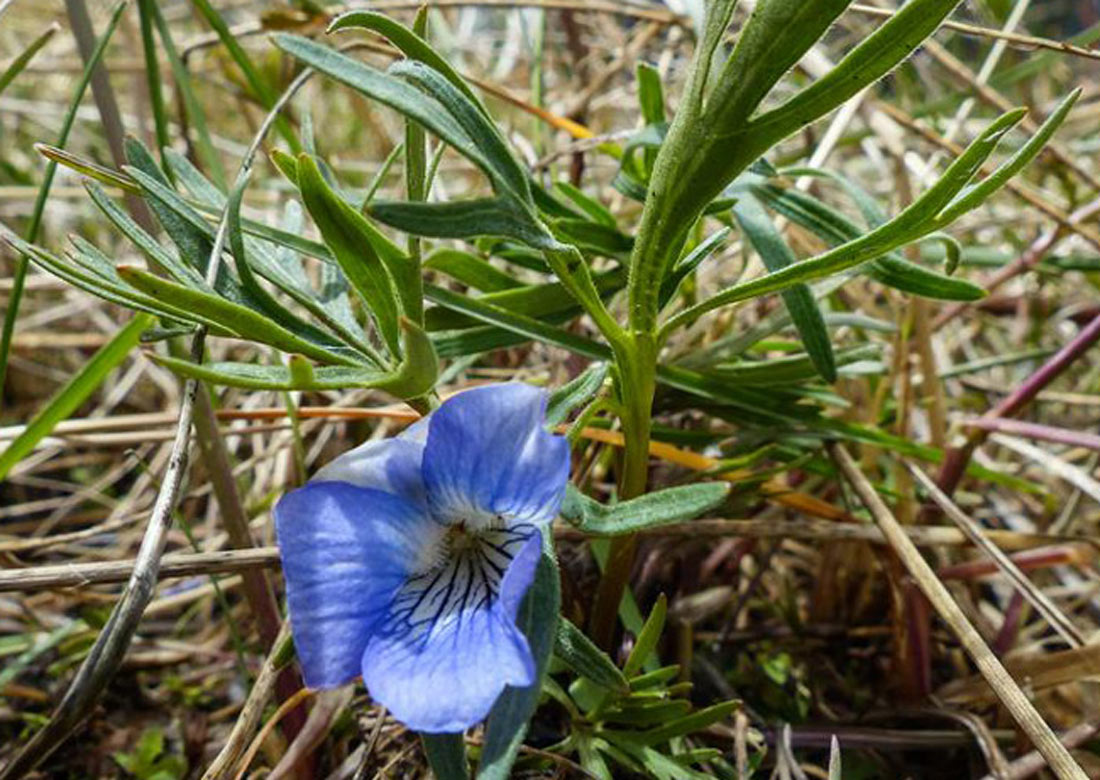 Birdtooth violet (Viola pedatifida)
The rare plants including Birdsfoot Violet (Viola pedatifida) (G5 S2) seem to have survived the fire. The purpose of this project was to assess the status of previously known populations, confirm new populations, and geotag locations for databases.