East Lost Park BioBlitz, July 24, 2012
Under the direction of Steve Olson, botanist for the Araphah Roosevelt National Forest, CoNPS volunteers and other botanists conducted a BioBlitz in East Lost Park, South Park, Colorado.
The resulting species list is stored in SEINET at: Species Checklists for the 2012 BioBlitz
Locality: East Lost Park Natural Area within Lost Creek Wilderness, Park County, Colorado (39.271210, -105.492760). In July 2012, the Pike-San Isabel National Forests and Cimarron-Comanche National Grasslands entered into an agreement with the Colorado Natural Areas Program that designated East Lost Park as a State Natural Area. The site is within the Lost Creek Wilderness, and a portion is also within the Lost Creek Scenic Area National Natural Landmark.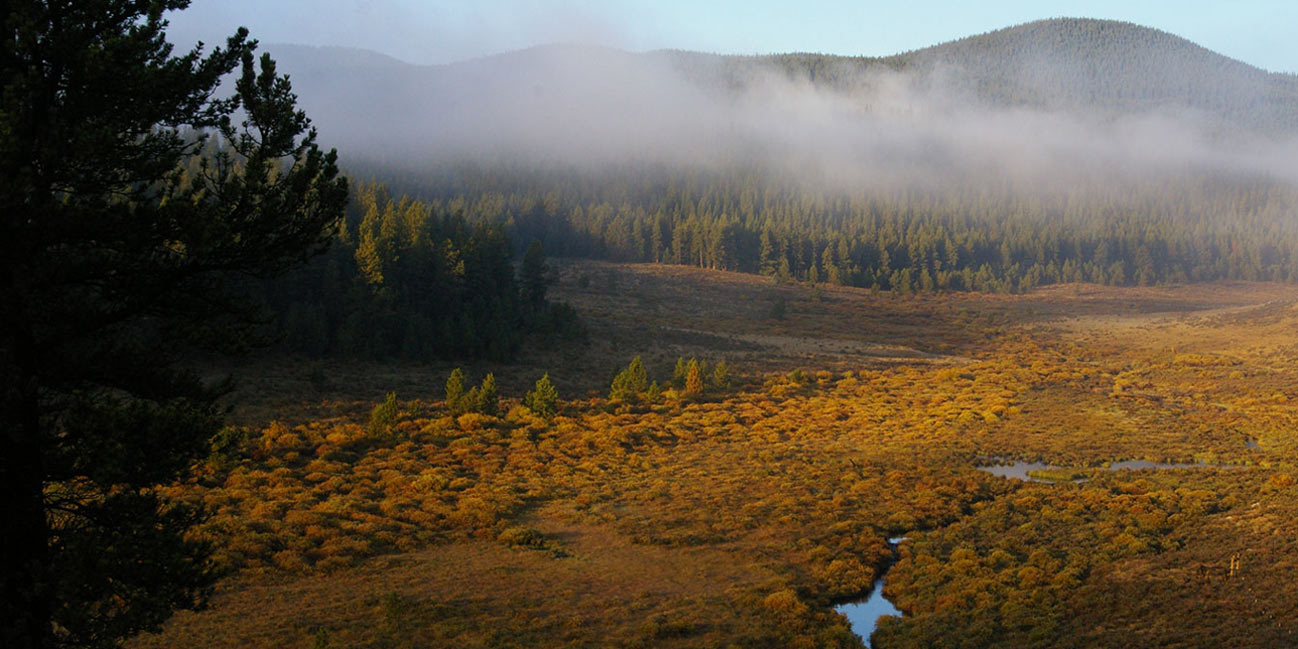 The East Lost Park Natural Area covers nearly 6,200 acres on the Pikes Peak batholith, the same granite that forms Pikes Peak, some 35 miles to the southeast. Elevation ranges from 8,750 feet in the wetlands to over 11,000 feet on the northern slopes of Bison Peak. The wetland complex in the center of the natural area covers nearly 300 acres. The surrounding slopes are primarily Engelmann spruce (Picea engelmannii), lodgepole pine (Pinus contorta), and bristlecone pine (Pinus aristata) forests and woodlands, some of which are old-growth stands.
Because of the new designation, a bioblitz was held at East Lost Park. About 20 biologists participated to learn and document the vascular plants, birds, and aquatic invertebrates, as well as some mammals and mosses, and fish and fungi could be found in East Lost Park. Biologists came from the Forest Service, National Park Service (National Natural Landmarks Program), Colorado Natural Areas Program, Colorado State University, and Denver Botanic Garden, along with a few interested individuals from the Colorado Native Plant Society.