Click on the photo to get started.
Scroll through using the left & right arrows.
Click the "i" to see information about the plant and the bottom down arrow remove the thumbnail carousel.
Click the arrow on the bottom-left to see a slide show.
Rydberg Twinpod (Physaria acutifolia)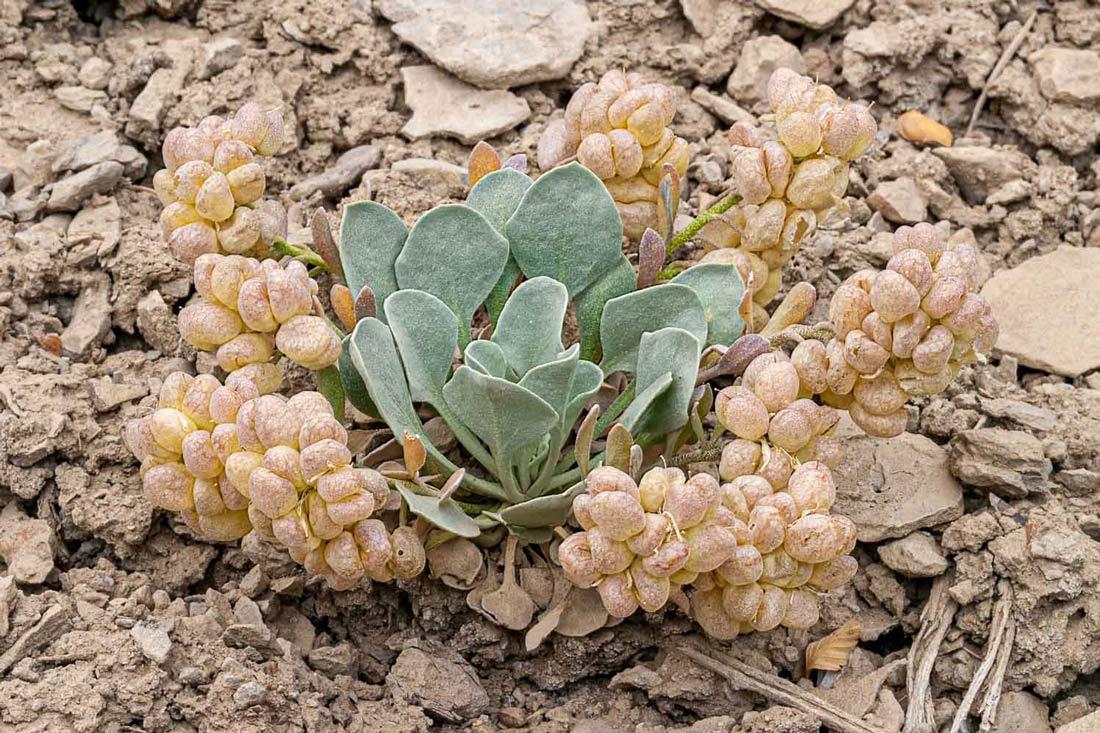 Image 1 of 25
Rydberg Twinpod (Physaria acutifolia), Mustard Family (Brassicaceae). native and common on shale or clay slopes, dry hillsides, and in sagebrush and pinyon-juniper from the plains to montane. This species is found mostly on the western slope, but just entering the eastern slope in Jackson and northernwestern Larimer Counties. Blooms from May to June. Photo by Steve O'Kane.