Click on the photo to get started.
Scroll through using the left & right arrows.
Click the "i" to see information about the plant and the bottom down arrow remove the thumbnail carousel.
Click the arrow on the bottom-left to see a slide show.
Dudley Bluffs Bladderpod (Physaria-congesta) in flower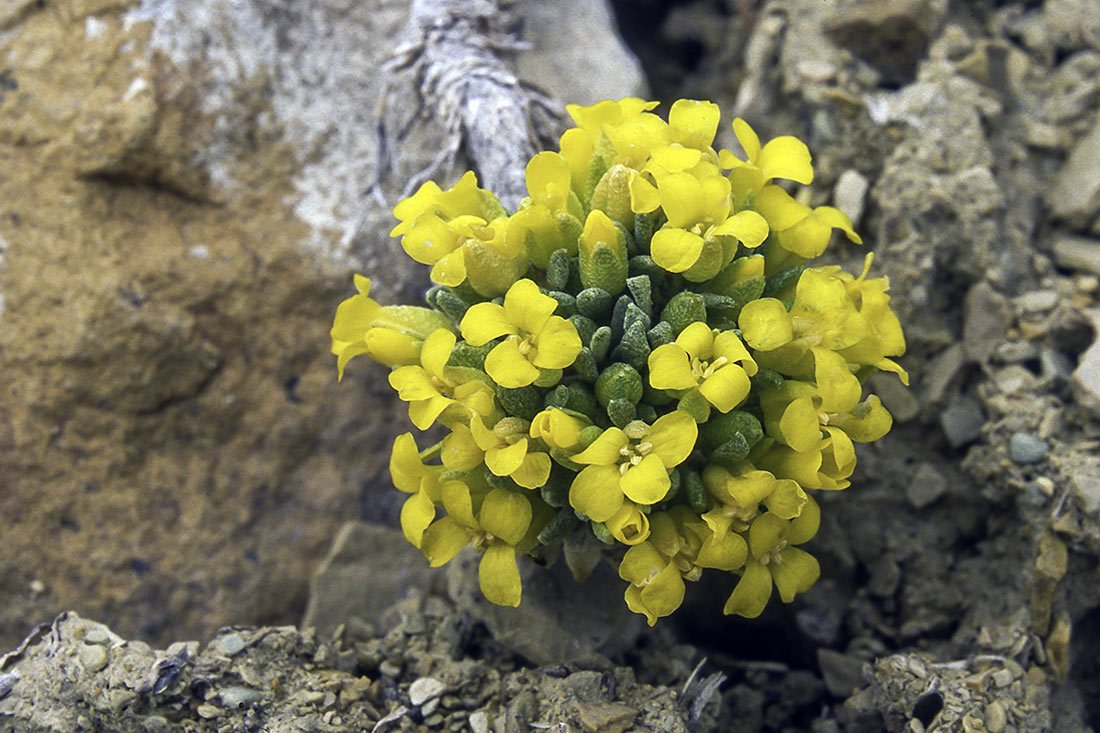 Image 7 of 25
Dudley Bluffs Bladderpod (Physaria-congesta), Mustard Family (Brassicaceae). An endemic species (critically imperiled globally and in Colorado G1 S1) in the Piceance Basin in Rio Blanco County which grows on barren white shale slopes, with pinyon-juniper in the foothills on the west slope. Blooms in April and May. There are seven documented populations of this species. Mining and oil and gas development are considered to be the primary threats to the species. Photo by Bob Powell taken at Dudley Bluffs A.C.E.C., Piceance Basin, Rio Blanco County.