A Message from the President, William A. Weber At the Founding of CoNPS
Aquilegia Magazine, Volume 1 No. 1 January - February 1977
 A MESSAGE FROM THE PRESIDENT
As your President, I think I should extend a greeting to all of you in this first newsletter and to try and point the directions I think we ought to take during this first year of our existence as a society dedicated to the preservation and conservation of the native plants and vegetation of Colorado.
We are going to have to provide our own peculiar brand of leadership and expertise to the nervous system of the Endangered Species Act in Washington; we are going to have to inform and try to stand on common ground with farmers, ranchers, miners and developers, who are suspicious of the potential effect of the Act on their livelihoods; we are going to have to define, for our region and its peculiar problems, just what we mean by "threatened" and "endangered", and the scientists among us are going to have to spend some time with the biology of these plants to find out just why they are threatened or endangered.
Recently, I had a very interesting conversation with a student, who, for a class project, was tackling the problems of the Wood Lily (Lilium philadelphicum). Do any of us really know why this plant is scattered in isolated, few-plant stands, why it is endangered here, what might be done to encourage its increase, and what precisely are the ecological characteristics of its optimum habitat? I am sure that we will find, as ornithologists have, that there is an enormous contribution of the patient observation, note-taking, and use of gray cells on the part of dedicated amateurs.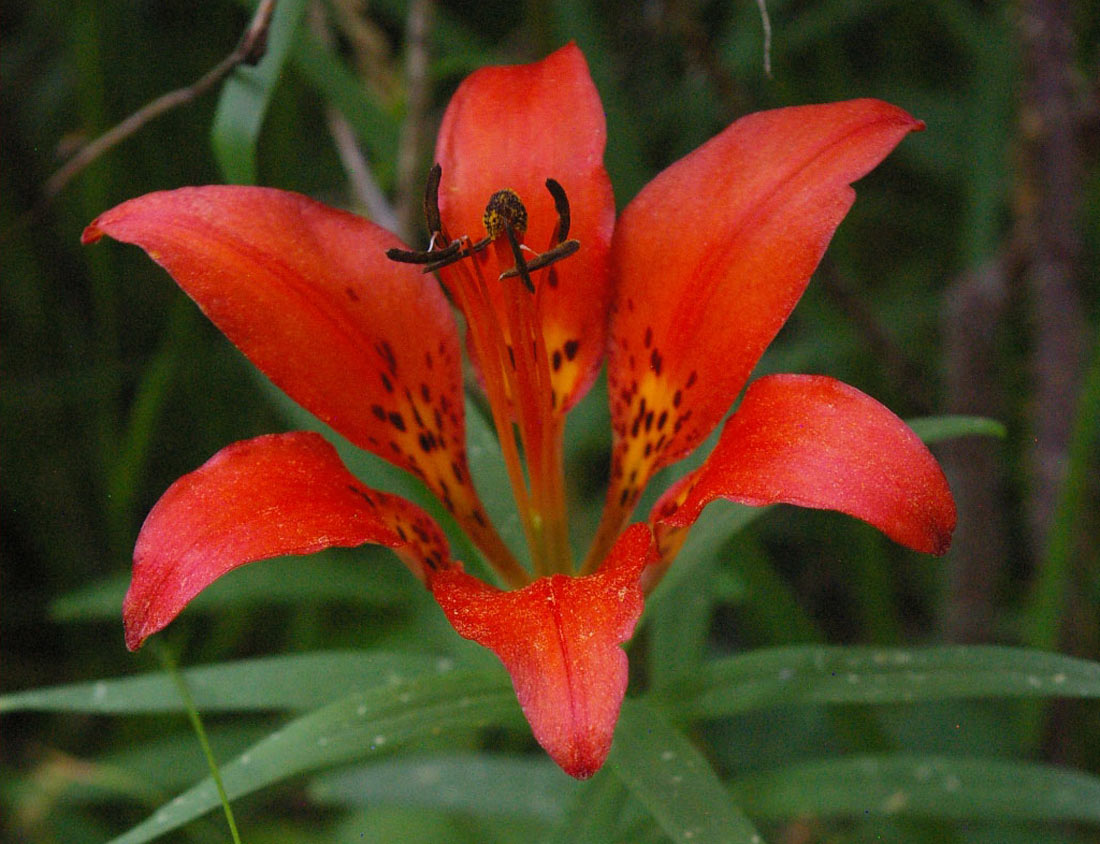 Wood Lily (Lilium philadelphicum)
This year we should plan to refine our Society's list of threatened and endangered species and to try to spell out the particular circumstances of each as far as we are now able, We will try to see
that truly endangered ones will find their way on the official lists. We should also accumulate a list of sensitive geographic areas of concentrations of these plants. I should like to suggest that the Hoosier Pass area would be an excellent place to begin such efforts.
Hoosier Pass is probably the most critical spot in Colorado for concentration of rare alpine plants. Armeria maritima, Eutrema penlandii, Braya humilis and Ipomopsis globularis occur here at their only known Colorado or world stations; other species are only a little less restricted. The site is easily accessible but both sides of the Pass are being developed with summer homes. Who owns the pass proper? How safe is it from encroachment? What would be necessary to preserve it or give it a "landmark" status? I feel that we as a Society will have gone far along the road to saving our most significant endangered plants and habitat if we could accomplish something for Hoosier Pass this year.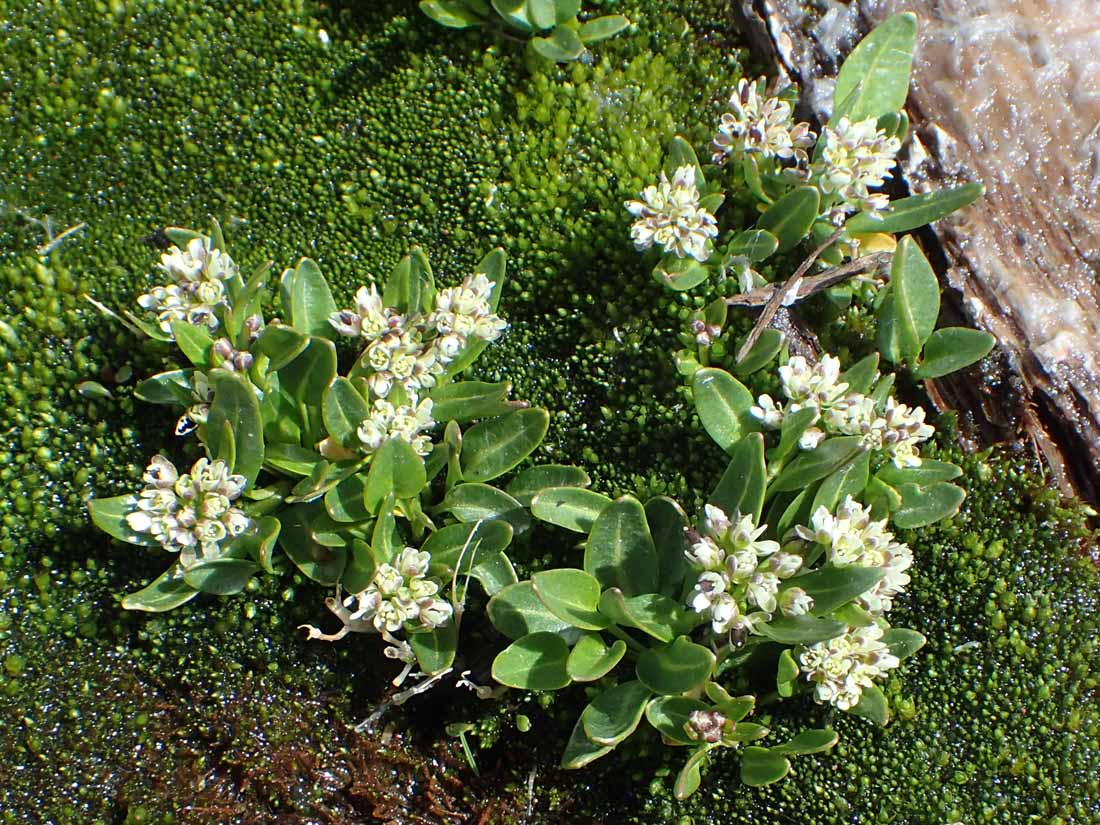 Penland's Eutremia (Eutremia penlandii)
How much should we educate the general public in the recognition of threatened or endangered species? Do we need a Kodachrome file or a coffee-table book with plates? This is a sword that cuts both ways. In Norway a rare species of Lactuca is said to have been put on the endangered list and protected by a fence in northern Norwegian Lappland. We are told that Professor Nordhagen and his colleagues decided to visit the site after about twenty years and it see how it was doing. They arrived at the site and found that the plant had been exterminated within the fence, but was flourishing outside. The school children, having to make plant collections during the summer, knew that the plant within the fence was what they were after, but may not have been quite so sure about those growing outside. Perhaps we should also keep before us the example of the Yellow Lady's Slipper, which has survived in Colorado simply because most of the colonies occur on private land guarded by sympathetic owners. Most of the Colorado public have never seen one and perhaps this is a good a thing. Or is it?
While this society is a combination of amateurs and professionals. I would argue that this is not simply a "Botany" club established for general information and socializing. We do have a mission, and perhaps when we accomplish the mission we should disband. The likelihood of ever making Colorado safe for plants however, is very low. Let us keep our eyes on the goal we have set, so that within a reasonable time, say the next 5 years, some real progress will have been made. I am grateful for having been honored with the baton for 1976-1977 and I hope to get to know many of you better during this time in office.
Sincerely, William A. Weber