New Plant Species Added to the Website
SCROLL DOWN TO SEE WHAT NEW PLANT SPECIES HAVE BEEN ADDED TO THE WEBSITE
THEN CLICK ON THE PHOTO TO SEE A FULL-PAGE IMAGE AND CLICK "I" TO SEE A DESCRIPTION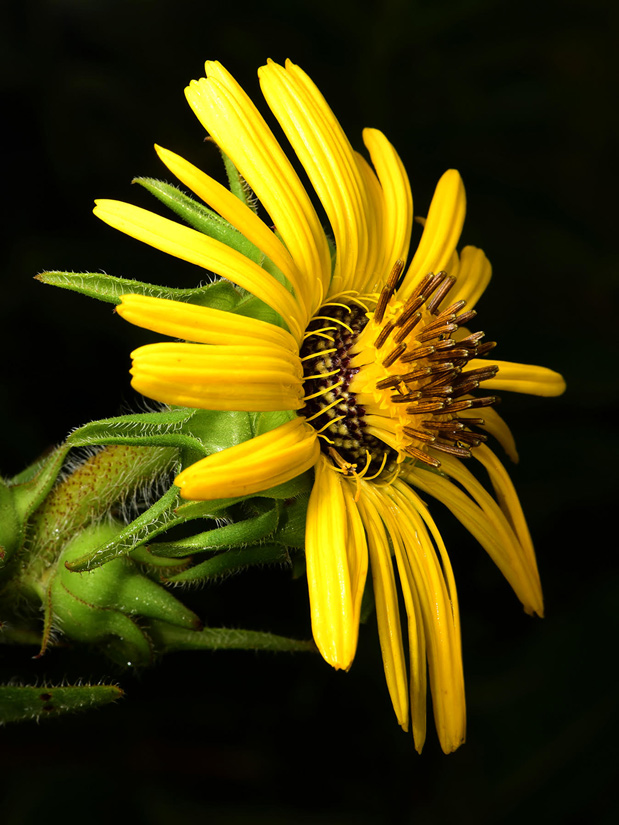 Silphium lacinatum
Compass Plant (Silphium lacinatum) has only been collected in Colorado 5 times and Natureserve says that it may be exterpated.  A plains plant, it is found in states east of Colorado.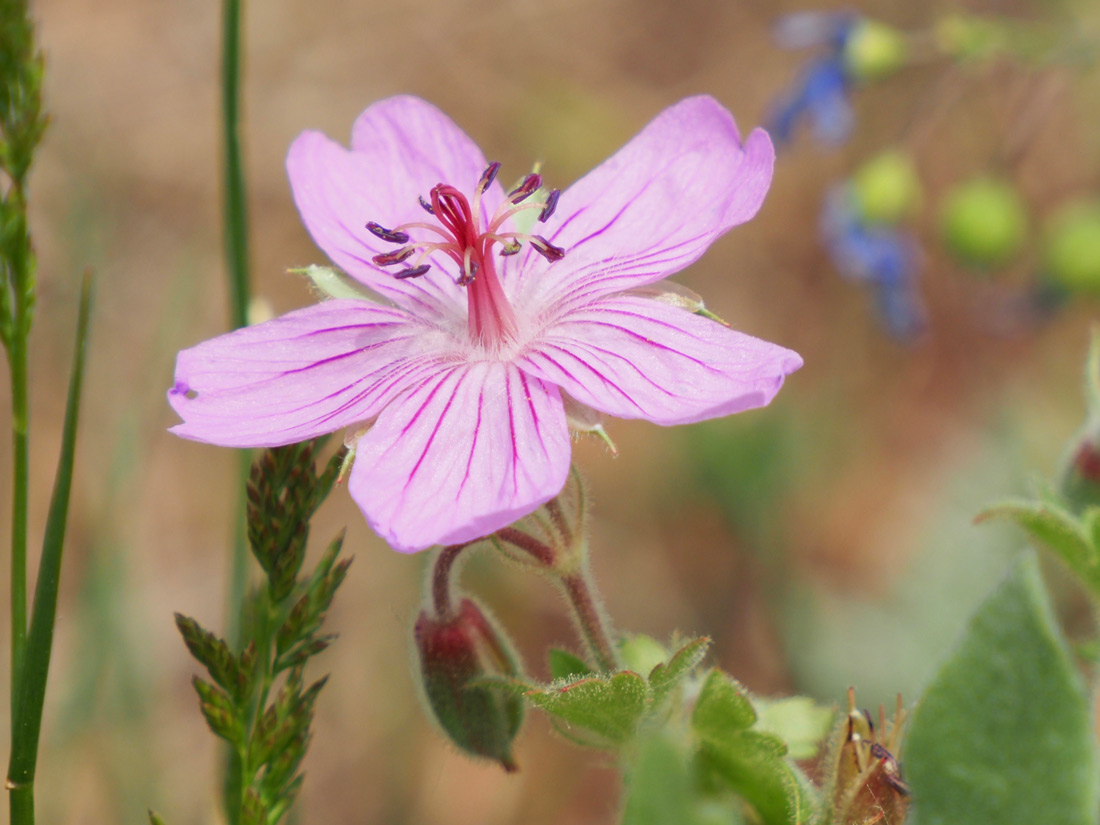 Geranium caespitosum
Rocky Mountain Geranium (Geranium caespitosum) is a native flower, common on dry, rocky slopes, meadows, and open forests, especially common along the Front Range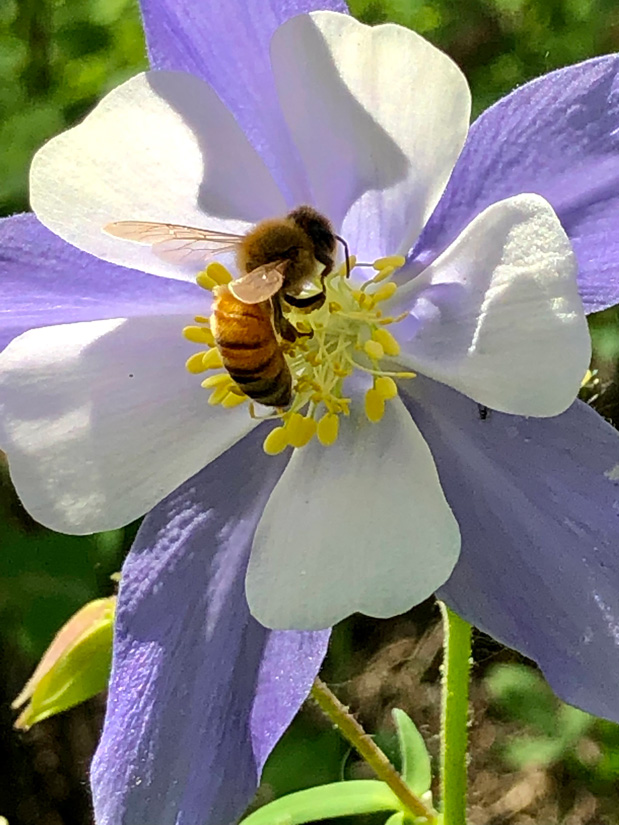 Apis mellifera
The European honey bee (Apis mellifera) naturally occurs in Europe, the Middle East and Africa, but has been imported into the U.S. for pollination.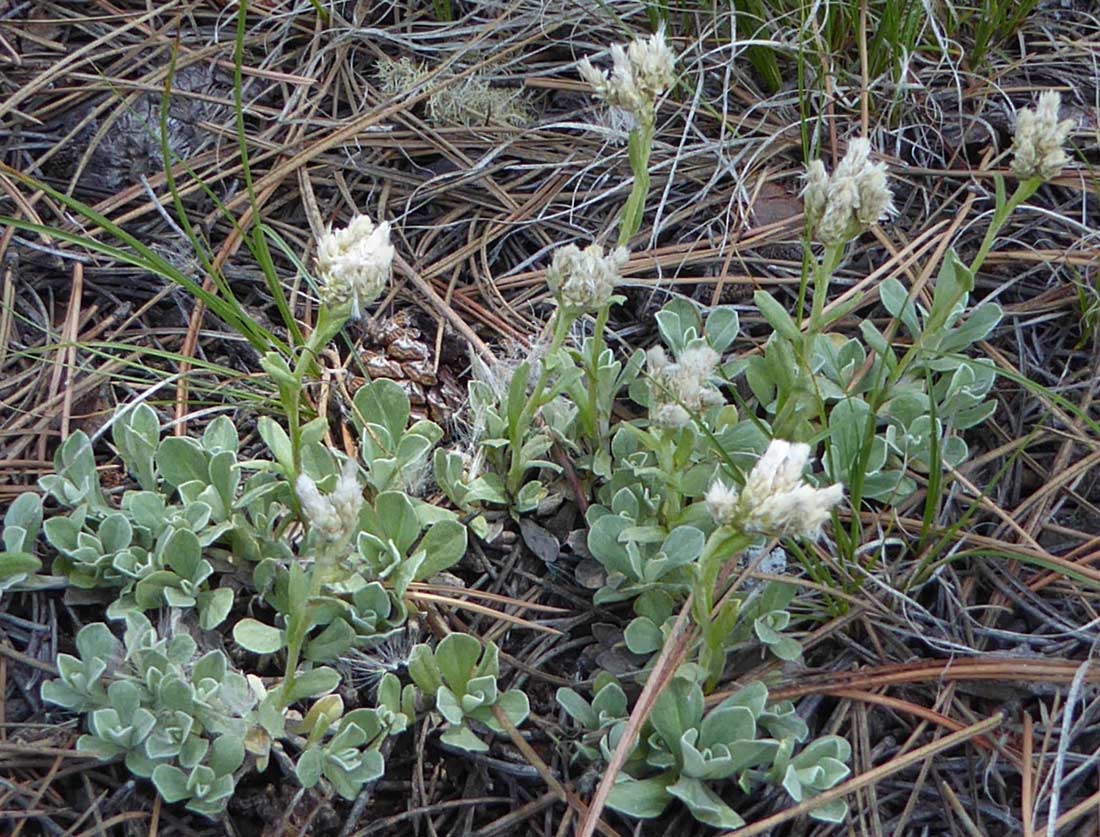 Antennaria parvifolia
Small Leaf Pussytoes (Antennaria parvifolia) a native species which is common in open meadows and on rocky slopes.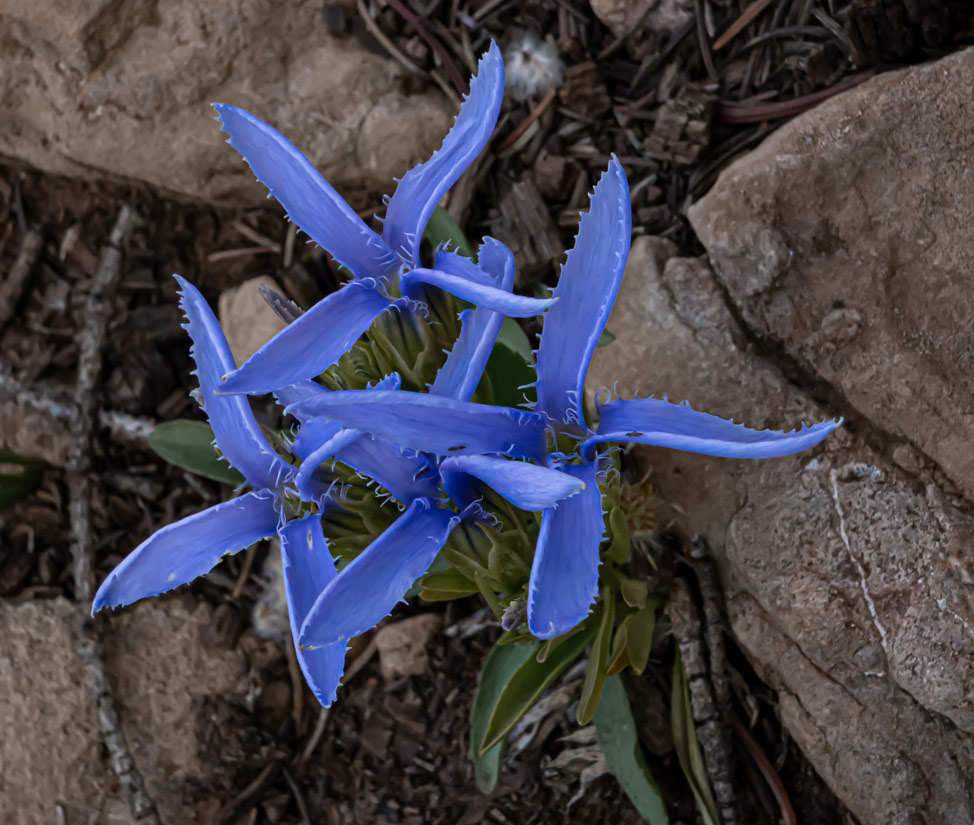 Gentianopsis barbellata
Perrenial Fringed Gentian (Gentianopsis barbellata) is considered vulnerable (S3) in Colorado but aparently secure globally (G4) as it occurs in 5 states.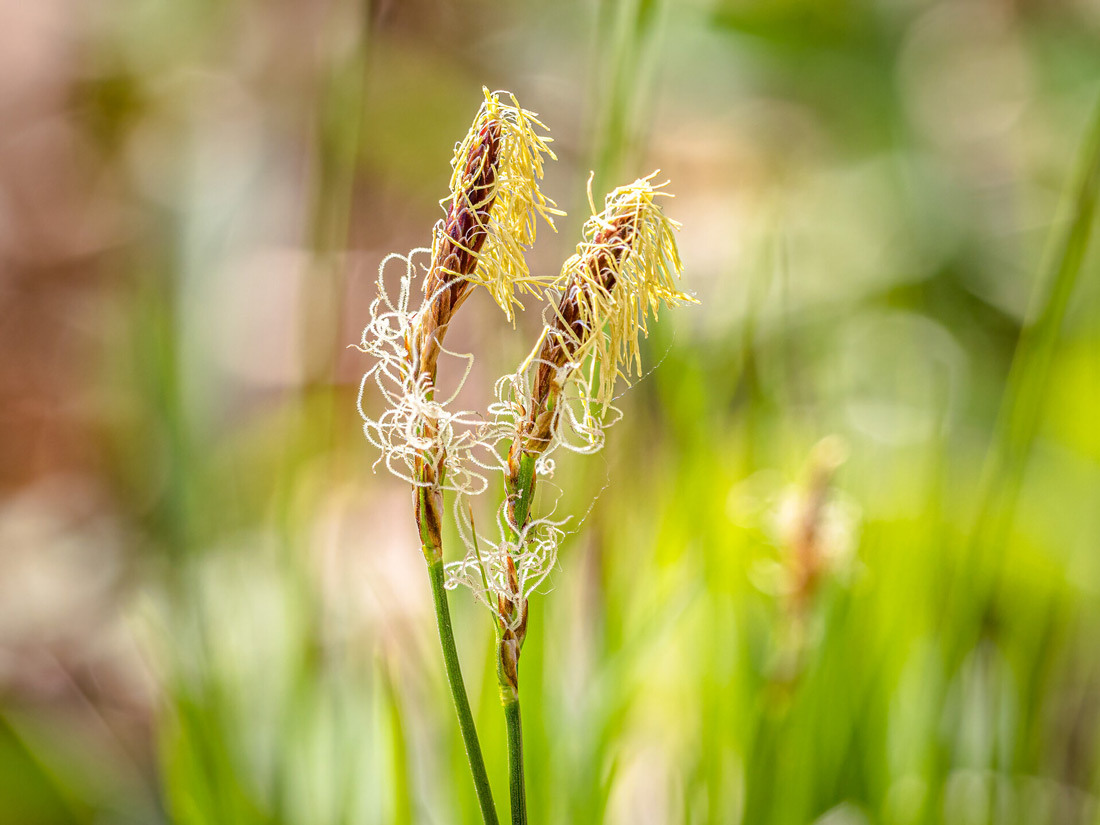 Carex inops ssp. heliophila
Sun Sedge (Carex inops ssp. heliophila) is a native sedge that is common on dry slopes, in grasslands, and oak or pine forests.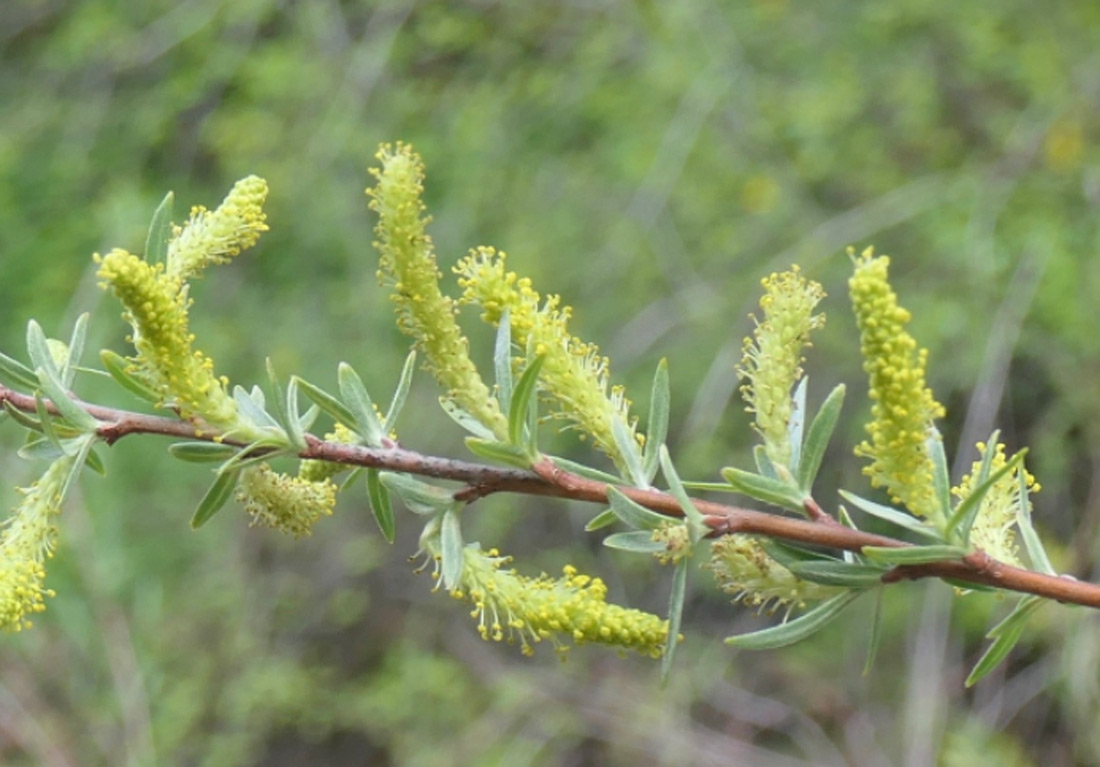 Salix exidua
Coyote Willow (Salix exidua) is a native species that is common along rivers and streams, ditches, and in floodplains.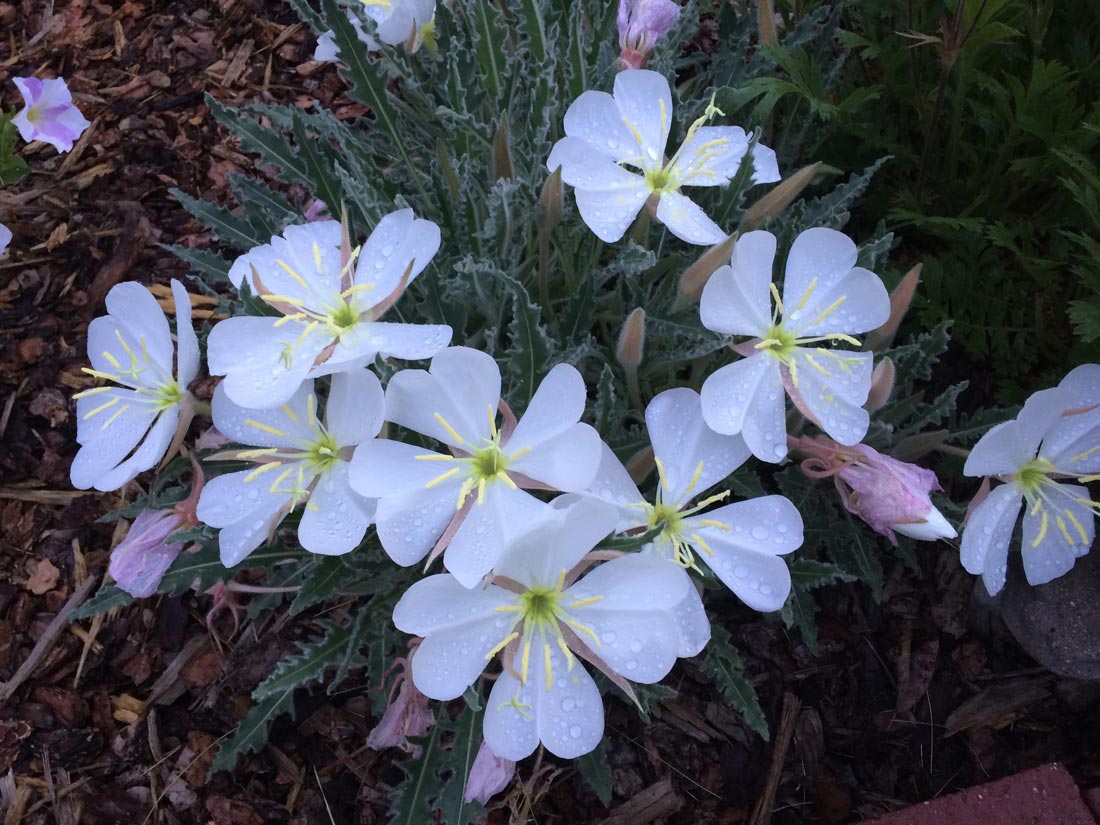 Oenothera caespitosa
Tufted Evening Primrose (Oenothera caespitosa) has 4 varieties that grow from the plains to the subalpine.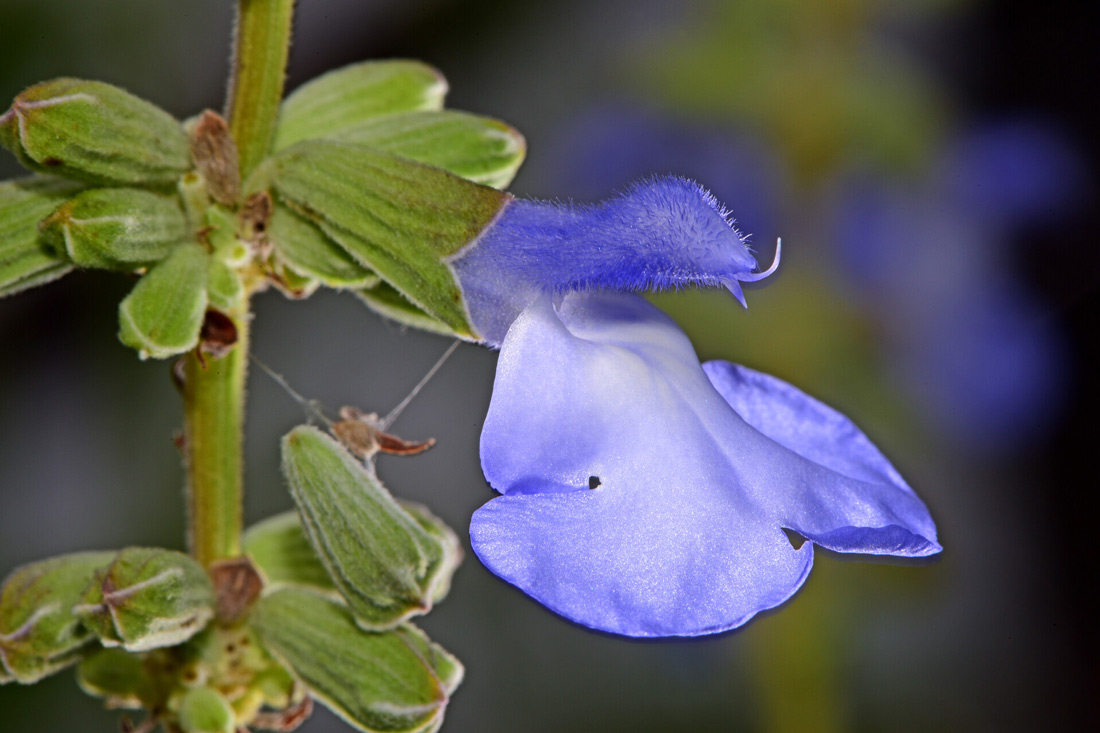 Salvia azurea var. grandiflora
Blue Sage (Salvia azurea var. grandiflora) is an imperiled (S2) species in Colorado, which grows along roadsides on the eastern plains.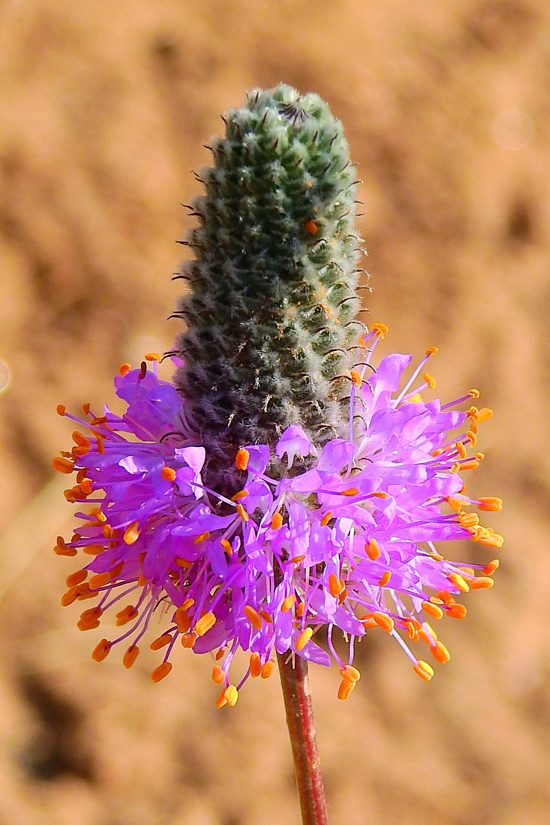 Dalea purpurea
Purple Prairie Clover (Dalea purpurea) is a native plant found on the eastern plains and foothills.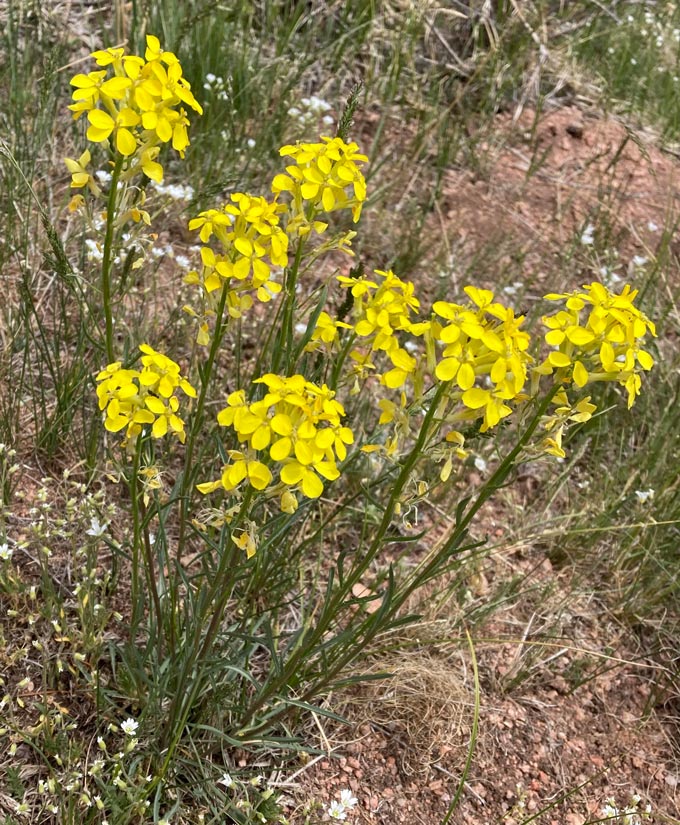 Erysimum capitatum
Sand Dune Wallflower (Erysimum capitatum).  This is the yellow form which is on the eastern plains, in the foothills, mountain meadows, and alpine tundra.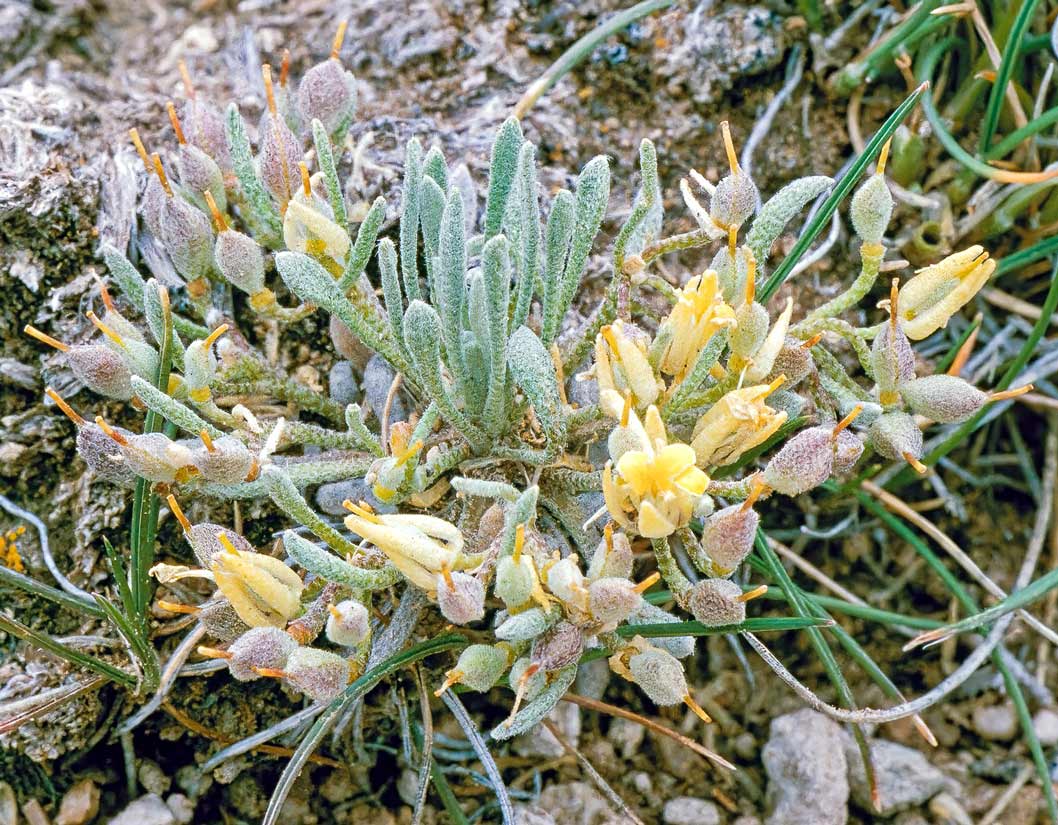 Physaria nelsonii
Nelson's Physaria (Physaria nelsonii) is a newly discovered species found by Melissa Islam in 2014, but not correctly identified until 2021 by Jennifer Ackerfield.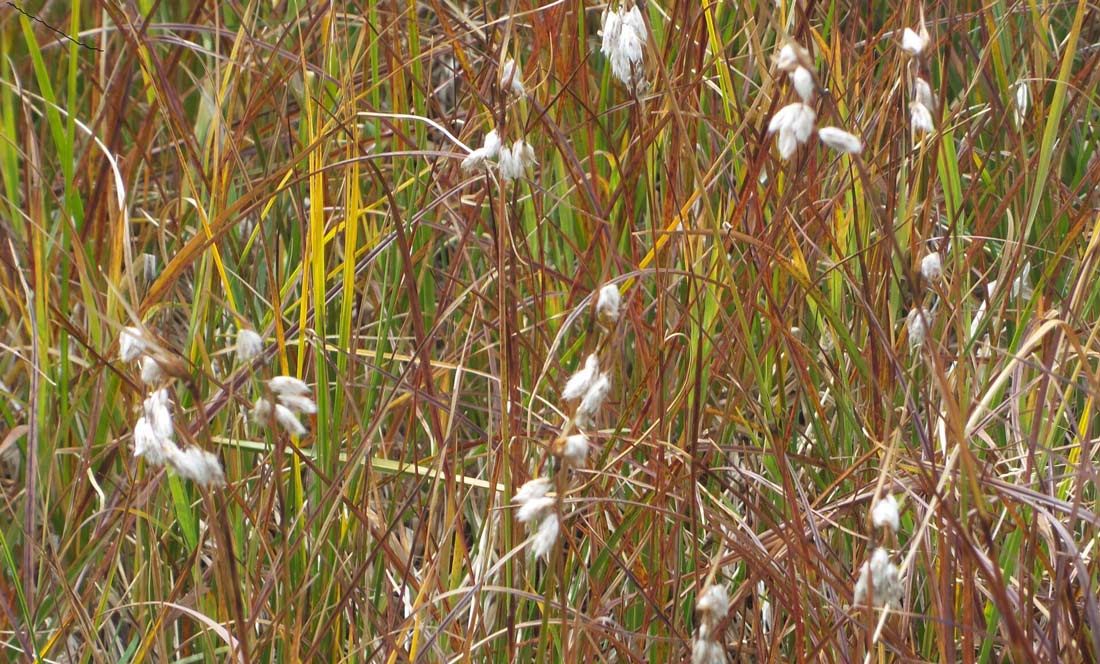 Eriophorum angustifolium
Tall Cottongrass (Eriophorum angustifolium) is a native species common in bogs, fens, moist meadows, and along lake margins from the foothills to the alpine.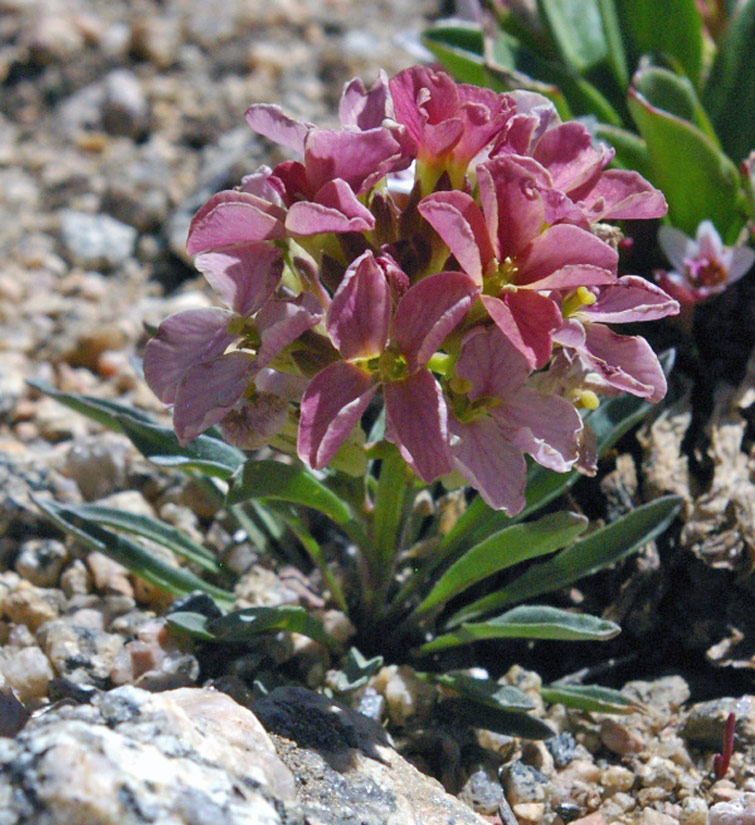 Erysimum capitatum
Sand Dune Wallflower (Erysimum capitatum).  This is the purple form which is found in the same life zones as the yellow form.
Penstemon strictus
Rocky Mountain Penstemon (Penstemon strictus) is a native and common species that grows on dry slopes and in meadows.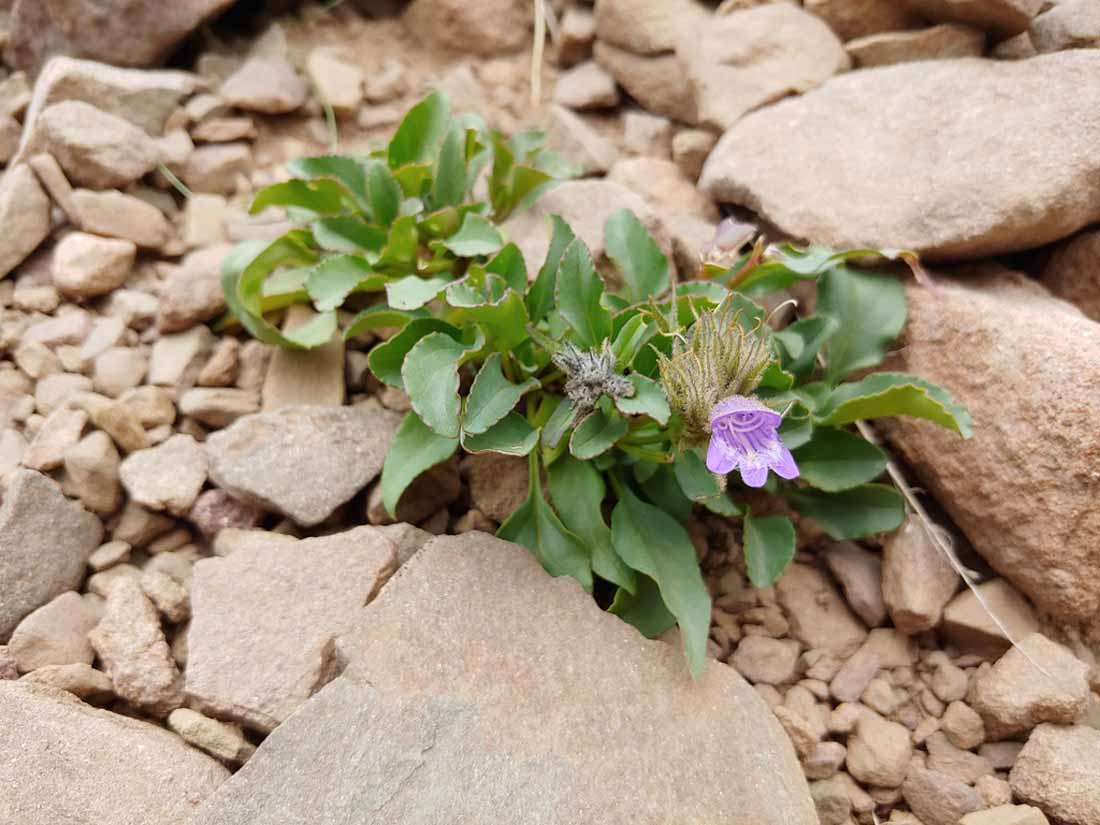 Penstemon bleaklyi
Bleaky's Penstemon (Penstemon bleaklyi) is another newly discovered species by Jennifer Ackerfield which she collected and uploaded the photo to iNaturalist.  A New Mexico botanist identified it some years later.