New Plant Species Added to the Website
SCROLL DOWN TO SEE WHAT NEW PLANT SPECIES HAVE BEEN ADDED TO THE WEBSITE
THEN CLICK ON THE PHOTO TO SEE A FULL-PAGE IMAGE AND CLICK "I" TO SEE A DESCRIPTION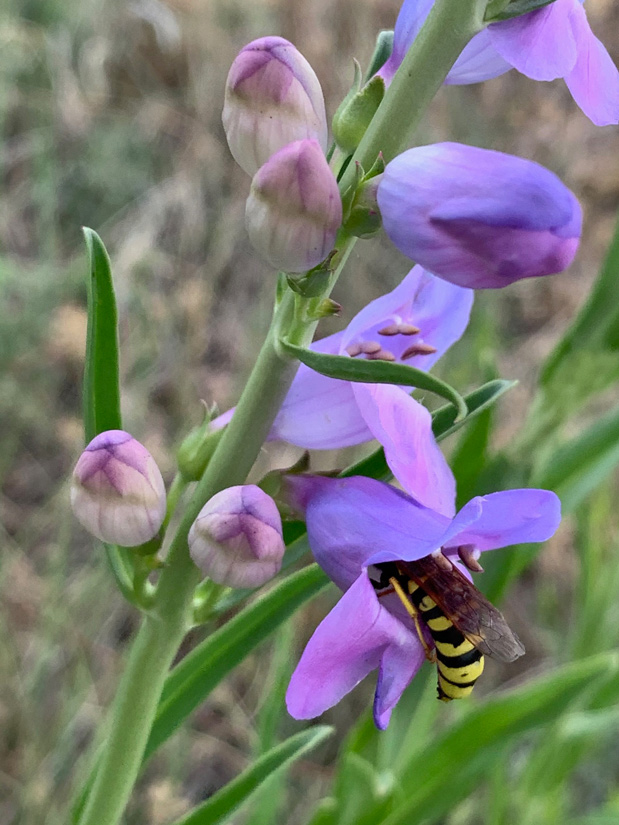 Penstemon virgatus var. Asa Grayi
Oneside Penstemon (Penstemon virgatus var. Asa Grayi) (with a pollen wasp) grows in meadows and grasslands, on rocky hillsides, and pinyon-juniper forests.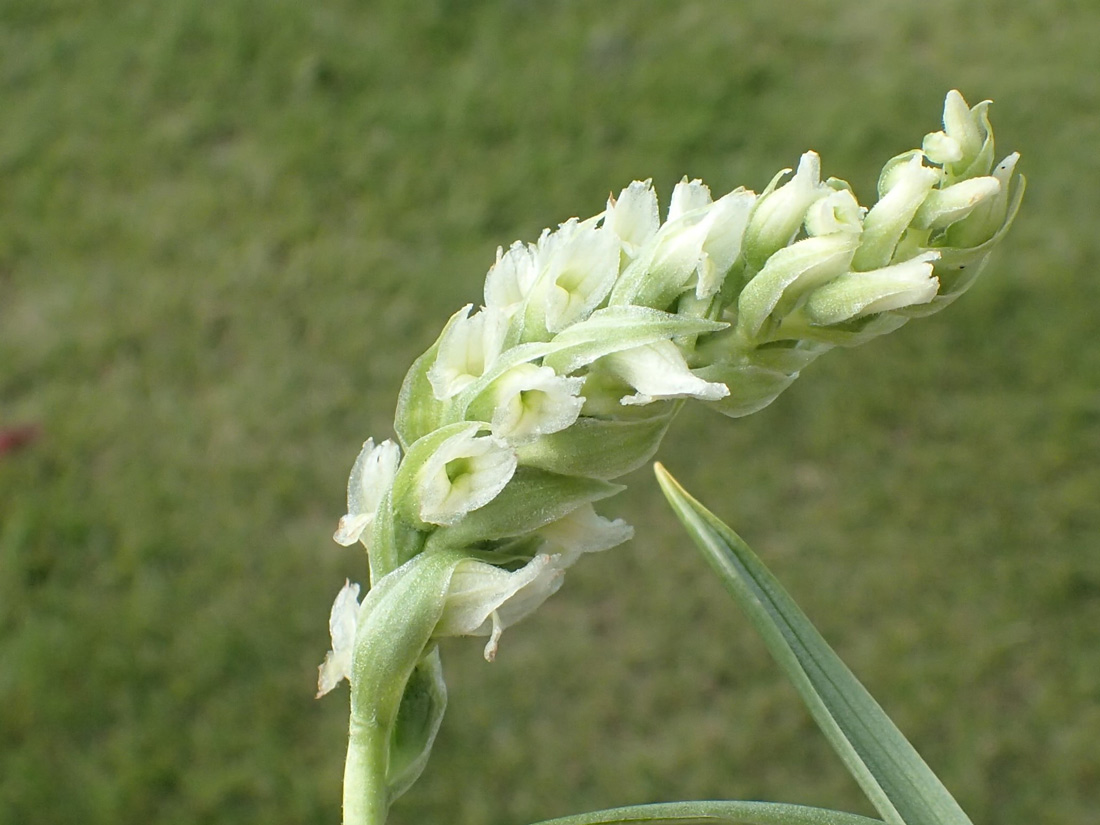 Spiranthes romanzoffiana
Hooded Lady's Tresses (Spiranthes romanzoffiana) an imperiled orchid (S2) in Colorado but secure globally which grows in moist meadows and forests, along streams and lake borders, and in bogs.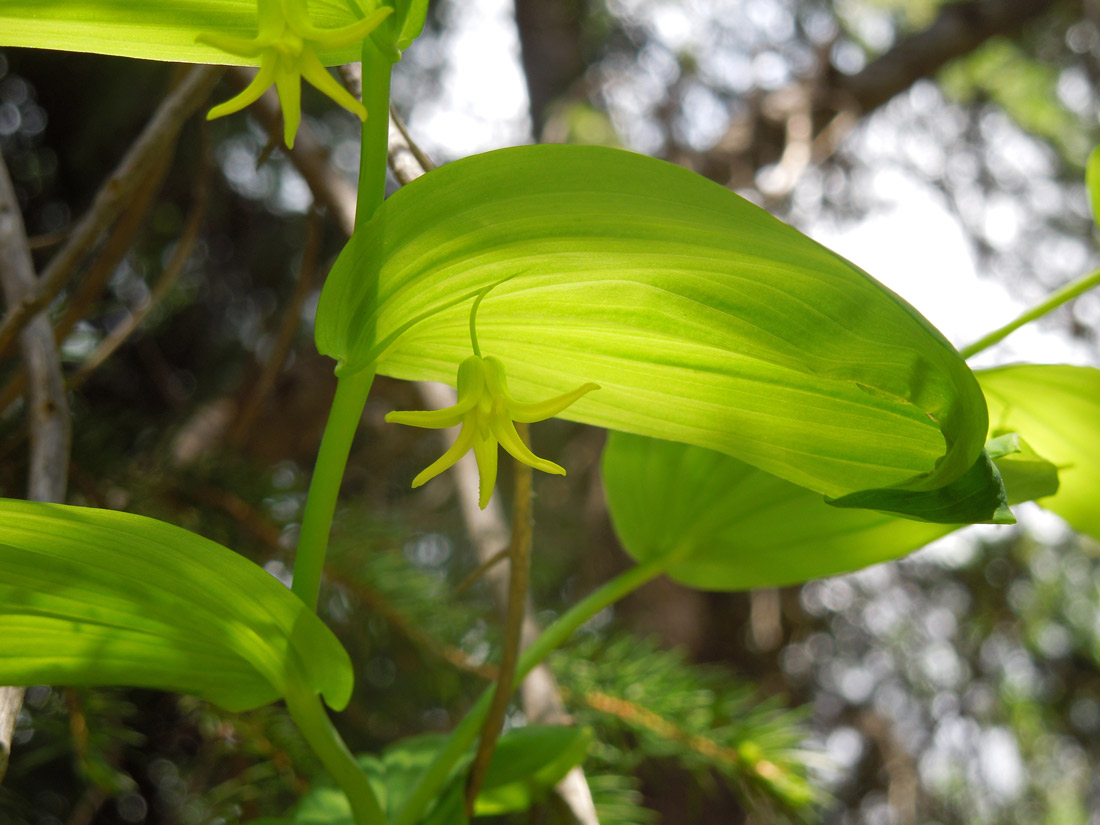 Streptopus amplifolius
Twisted Stalk (Streptopus amplifolius) is a common species which grows along streams and in moist forests and meadows from the foothills to the alpine.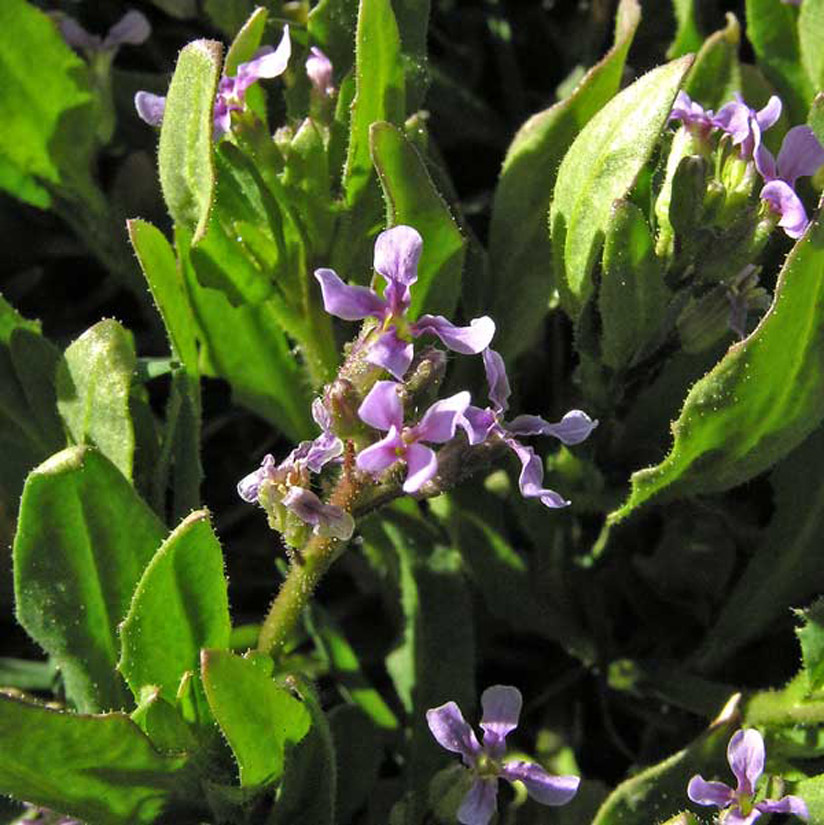 Chorispora tenella
Purple Mustard (Chorispora tenella) is an introducd, common weedy plant found on open slopes, along roadsides, in fields, vacant lots, and in other disturbed areas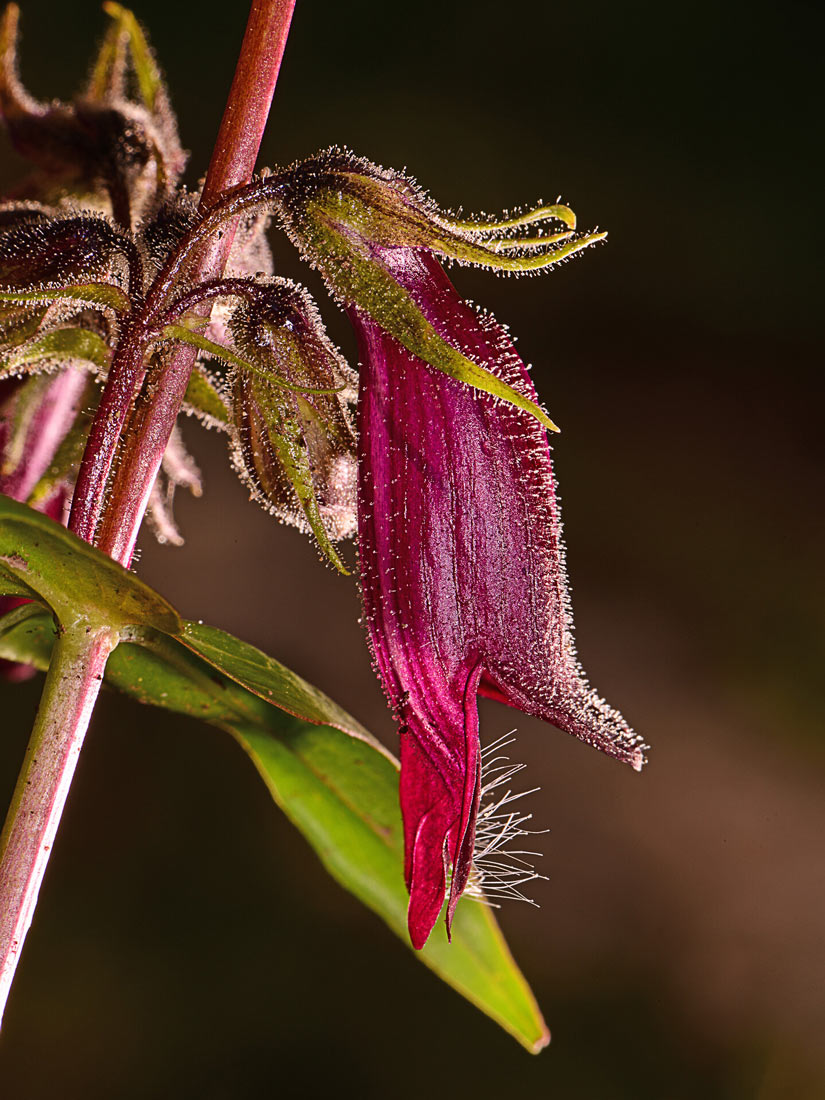 Penstemon whippleanus
Whipple's Penstemon (Penstemon whippleanus) is a common Penstemon found in mountain forests, meadows and on alpine tundra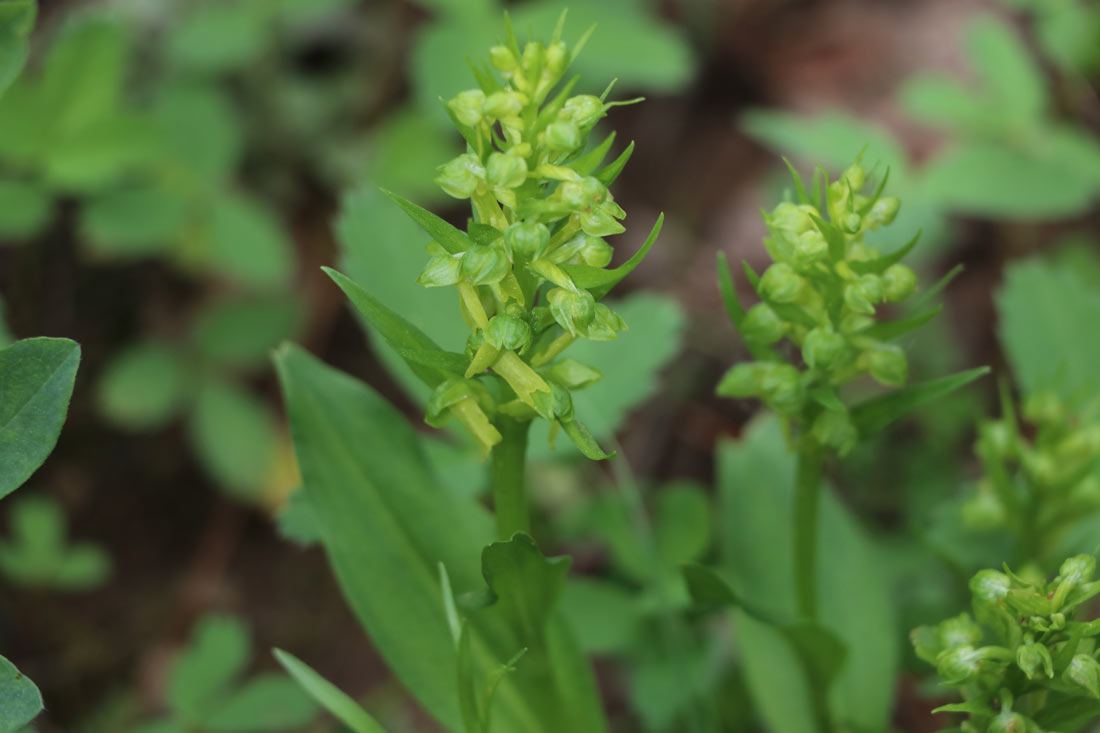 Coeloglossum viride
Long Bracted Frog Orchid (Coeloglossum viride) grows in aspen forests, along streams, and in meadows.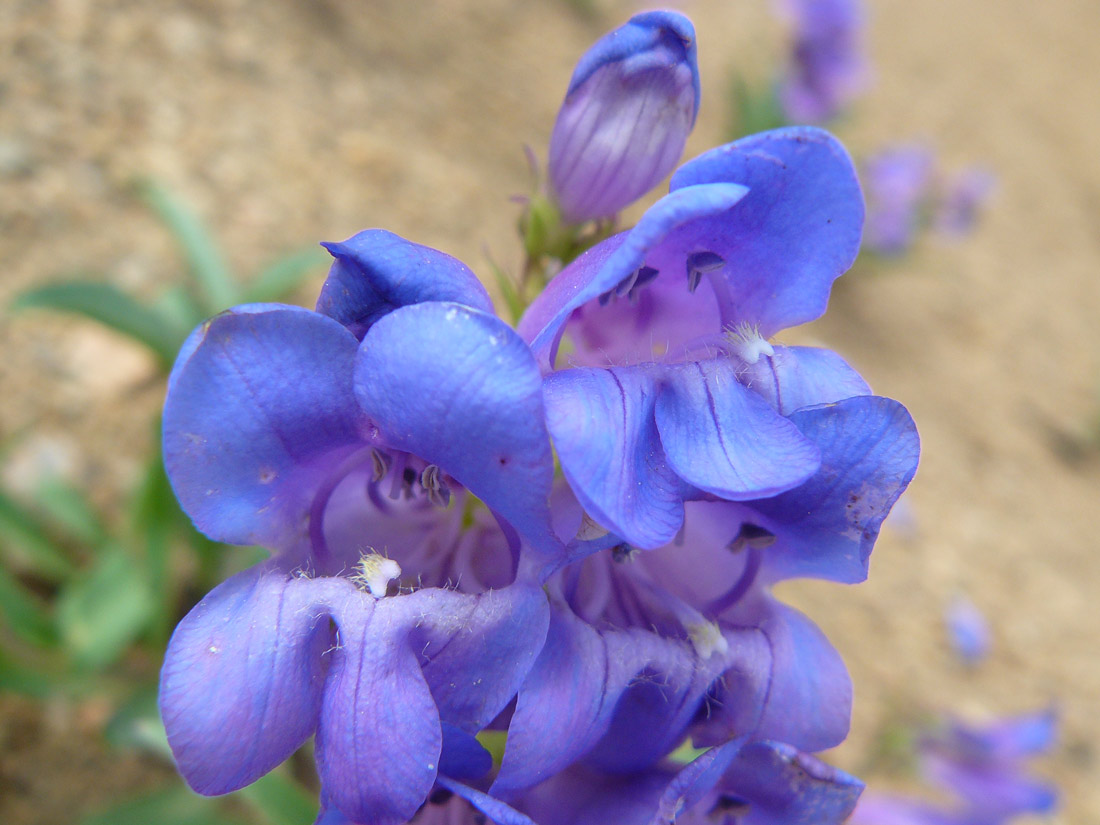 Penstemon glaber var. brandegei
Brandegees Penstemon (Penstemon glaber var. brandegei) Found in mountain meadows and on open slopes, known from the southern Front Range.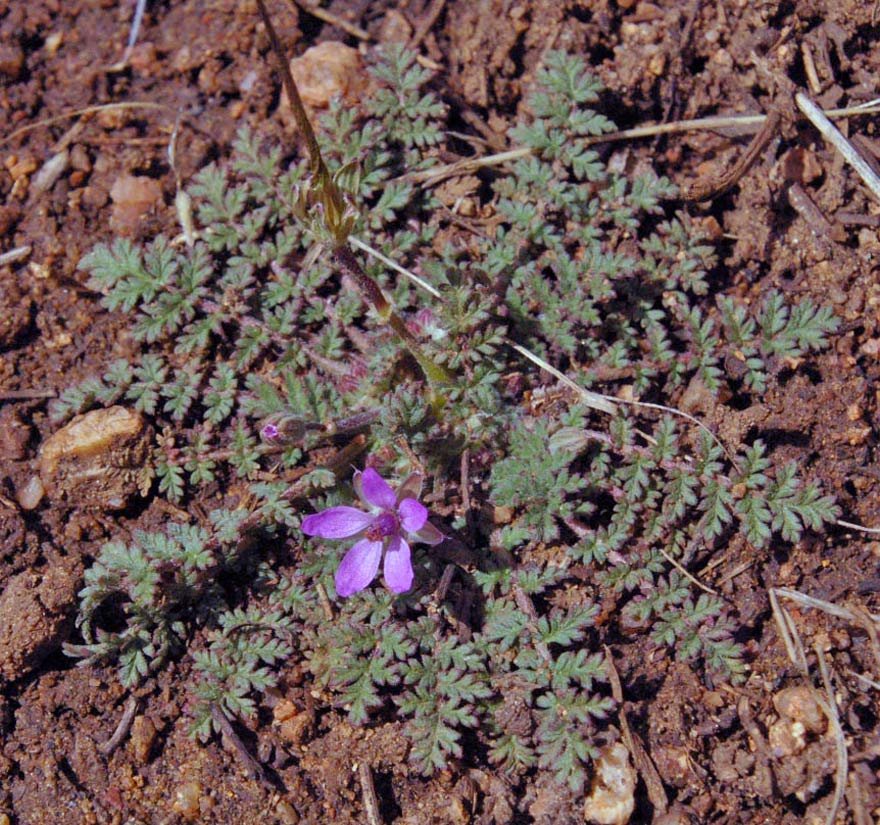 Erodium cicutarium
Filaria (Erodium cicutarium) is an introduced common weed that grows in disturbed places on the plains and foothills.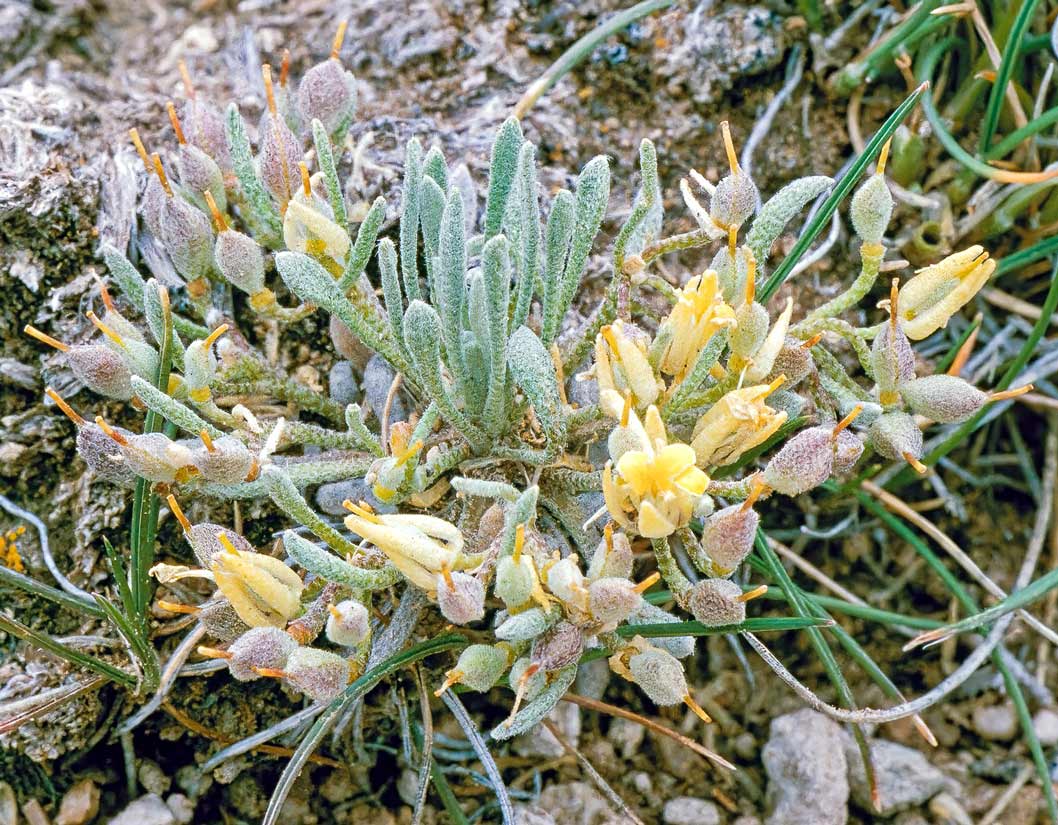 Physaria nelsonii
Nelson's Physaria (Physaria nelsonii) is a newly discovered species found by Melissa Islam in 2014, but not correctly identified until 2021 by Jennifer Ackerfield.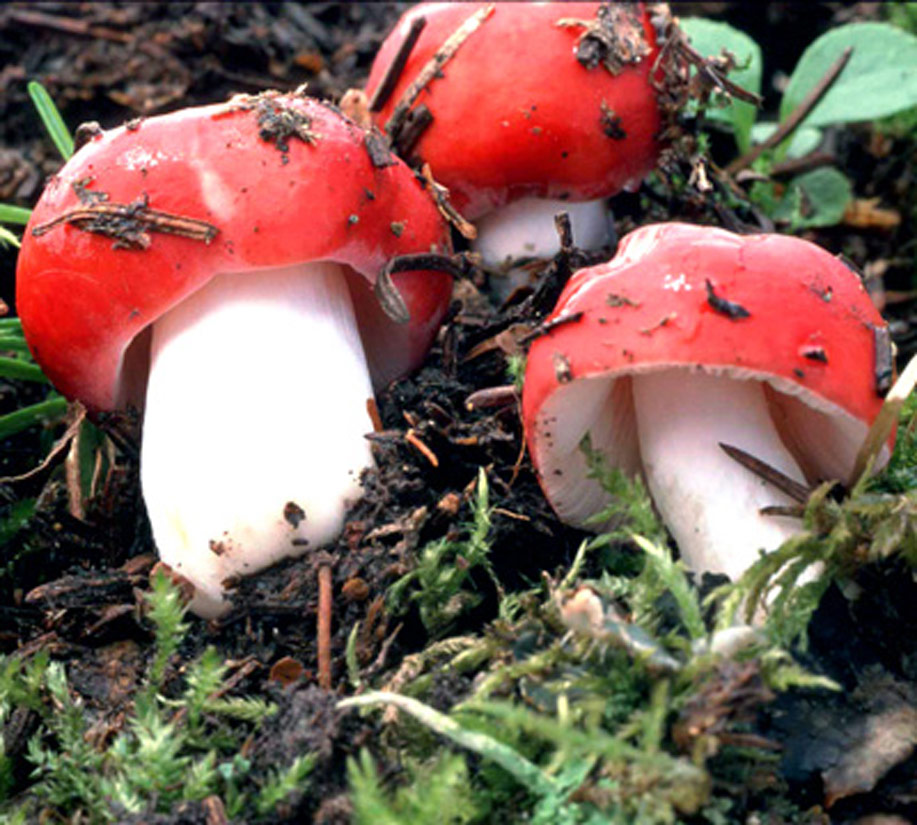 Russula nana
Alpine Brittlegill (Russula nana) grows primarily in moss under willows, but can also be found in spruce and mixed conifer forests.  It has a slight vanilla aroma but is not edible.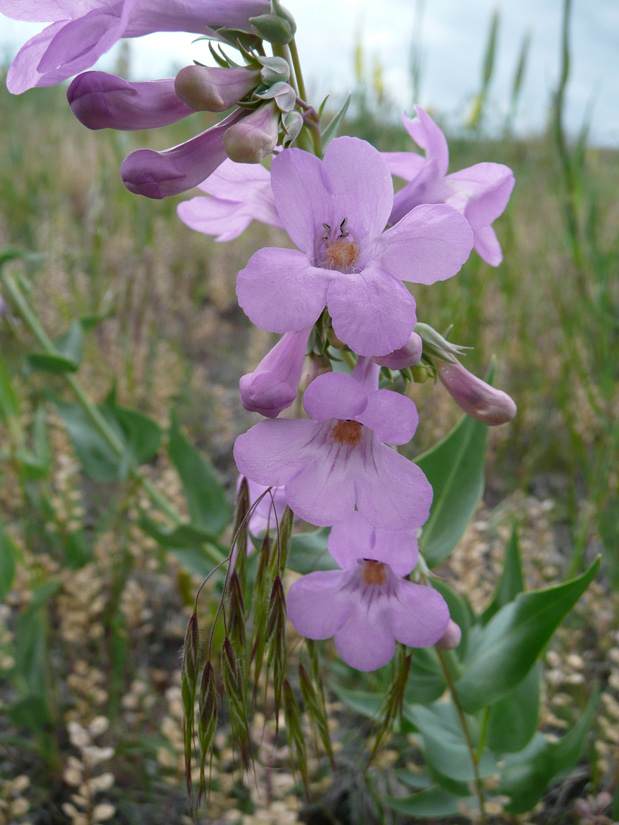 Penstemon-secundiflorus
Sidebells Penstemon (Penstemon-secundiflorus) is a native and common species, growing in grasslands and meadows, and on rocky hillsides.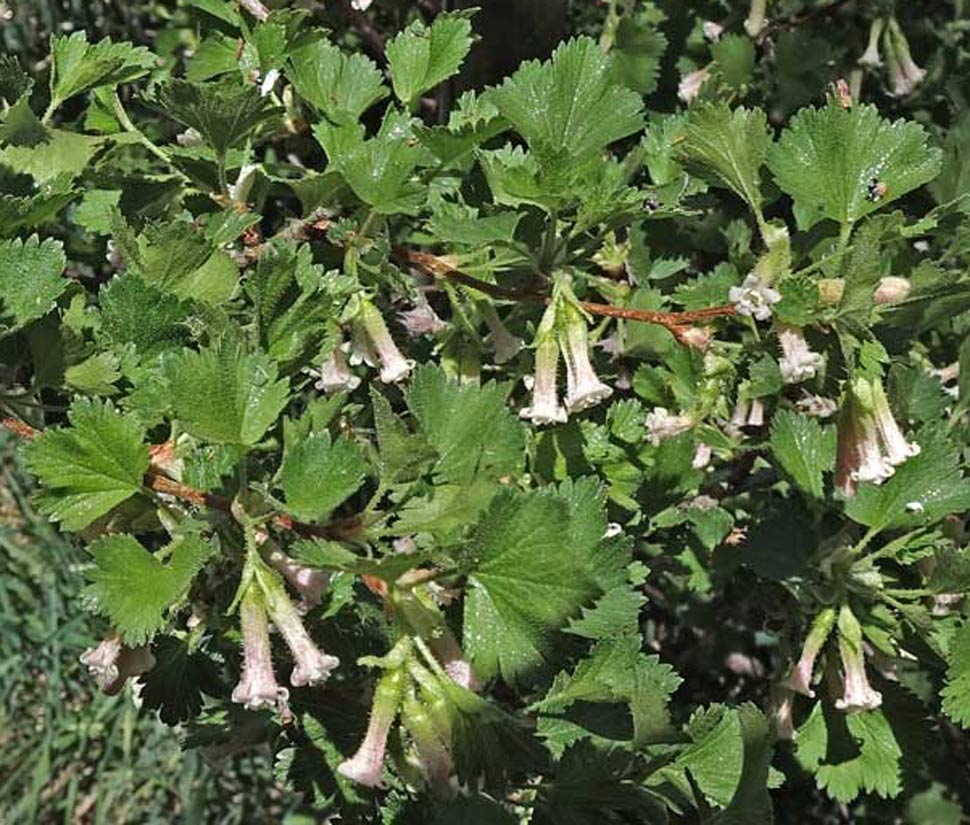 Ribes cereum
Wax Currant (Ribes cereum) is a native shrub common shrub common in rocky places and dry hillsides from the plains to the alpine.
Penstemon strictus
Rocky Mountain Penstemon (Penstemon strictus) is a native and common species that grows on dry slopes and in meadows.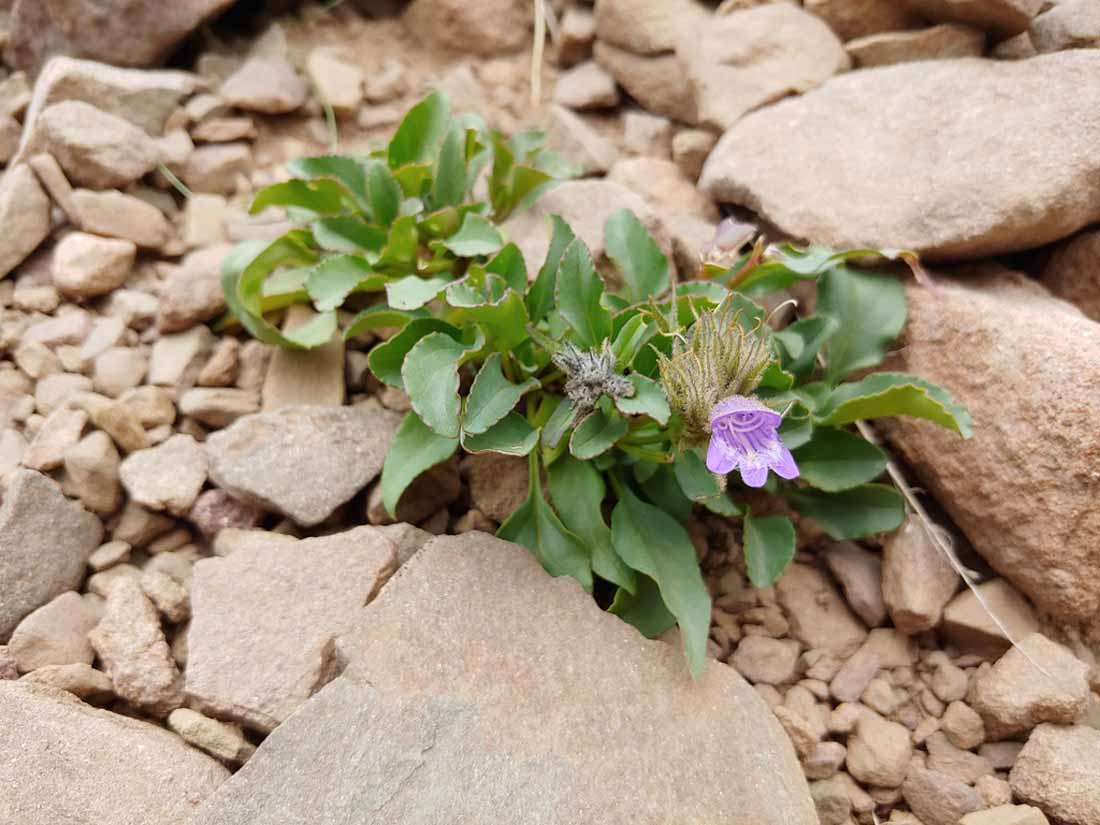 Penstemon bleaklyi
Bleaky's Penstemon (Penstemon bleaklyi) is another newly discovered species by Jennifer Ackerfield which she collected and uploaded the photo to iNaturalist.  A New Mexico botanist identified it some years later.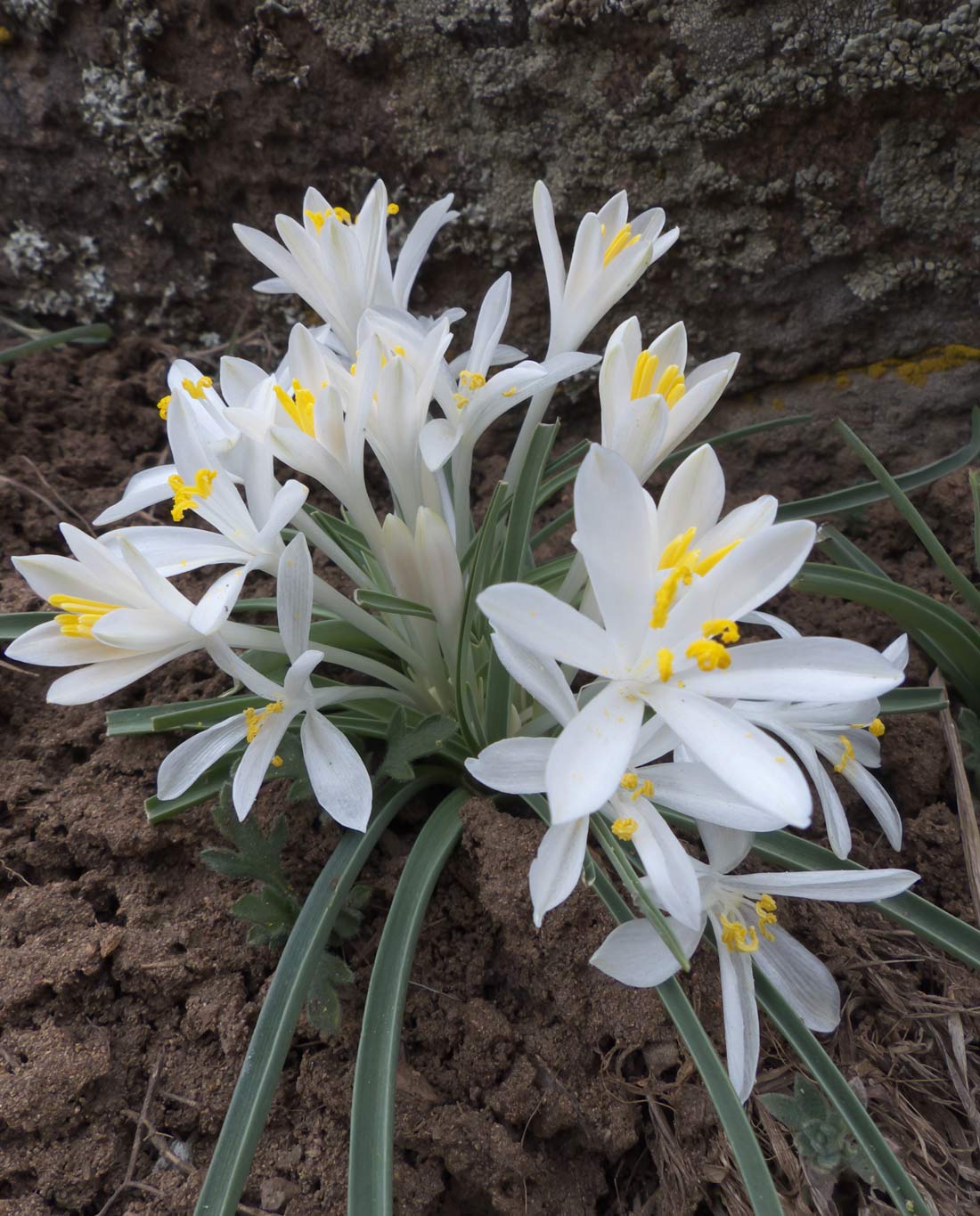 Leucocrinum montanum
Common Sand Lily (Leucocrinum montanum) is a common species found on grassy slopes, in prairies and grasslands, and in open forests from the plains to the foothills.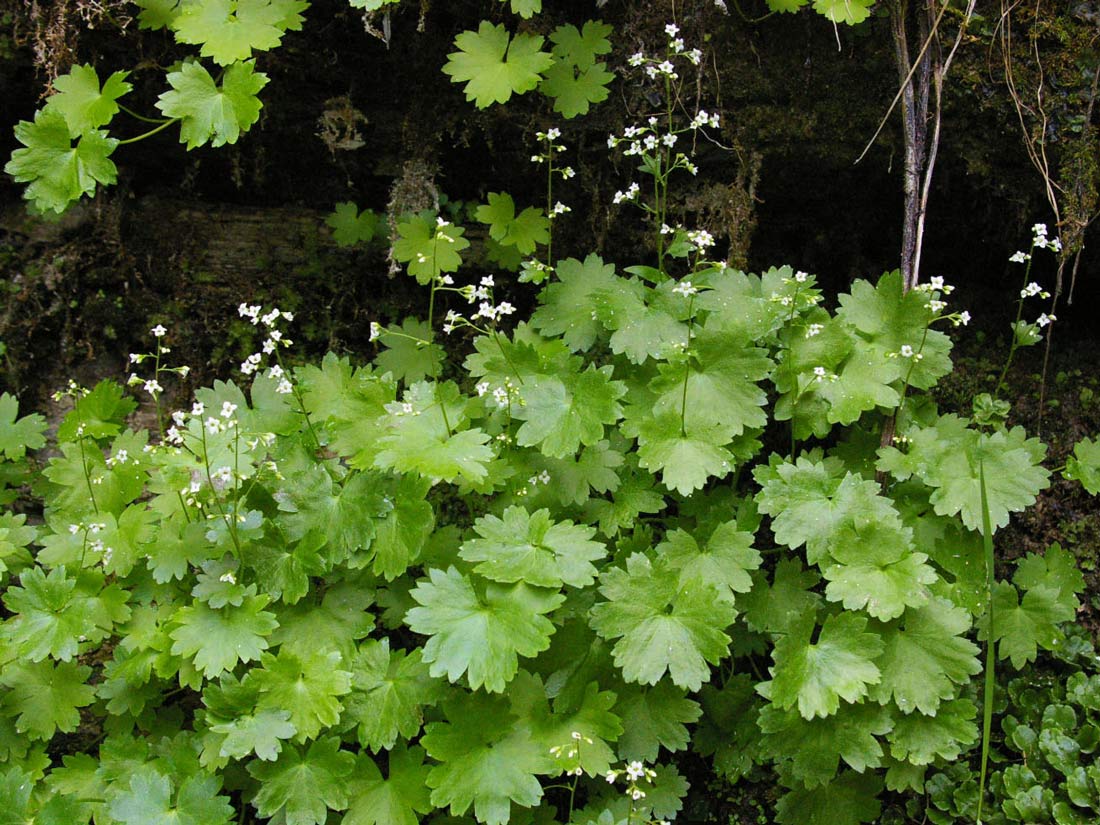 Sullivantia hapemanii var. purpusii
Hanging Garden Coolwort (Sullivantia hapemanii var. purpusii) is a rare plant considered vulnerable in Colorado and Globally (G3S3) which grows in hanging gardens.