Of all the common names for Clematis hirsutissima, Sugar Bowls is surely the best. The other common names include Hairy Clematis, Vase Flower, Leatherflower, and Lion's Beard. No contest in my mind! Although they are defined as being 'common' in our Flora of Colorado, it always special to come across them. Read What's New to learn more about ths Colorado native.
June 7, 2022
Dear Members of the Colorado Native Plant Society,
I hope you have connected with your CoNPS friends and colleagues in the past few weeks. So much is happening. Read on to find out about CoNPS activities around the state. Our Denver Garden tour happens on Saturday June 11th, then the Riparian Field Seminar on Sunday June 12th. Your support of our statewide events helps to fuel the Society by increasing membership and collegiality.
Our chapter leaders are busy creating partnerships and expanding our activities in directions fueled by the interests of our members and our mutual commitment to the CoNPS Mission to further the knowledge, appreciation and conservation of native plants and habitats of Colorado through education, stewardship and advocacy. Spread the word-  CoNPS is a member organization! Our chapter events are free to anyone but we encourage membership. Make friends!
Share the news and talk about the benefits of membership which include statewide engagements in botany, Aquilegia, the magazine of CoNPS, committee work including conservation, stewardship, ecological monitoring, legislative public comment, native plant gardening, botany field trips, special speakers and field seminars (oh my!). New projects fueled by major donations include funding for Jack Carter's Common Southwestern Native Plants, botanical illustration and the exciting Seed Bank, a partnership to supply native seed for horticulture, nursery plant propagation, and fire restoration.
Since January 1, two new members have joined us every single day! If you are a new member, please email me. Let's get to know each other. If you are a longtime member, I can't wait to meet you on the trail this summer. I will visit every chapter before the summer is through.
Maggie Gaddis
ColoradoNativePlantSociety@gmail.com
2022 CoNPS LIVE GARDEN TOURS in June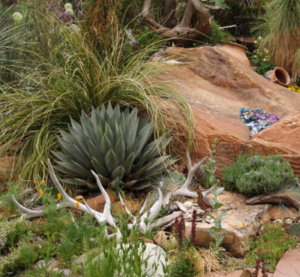 Registration is open
Volunteers for all Garden Tours Needed  
Volunteers will work a half-day helping a host, and receive a FREE ticket to view the gardens in the tour for the other half of the day.
Please contact Denise Wilson, deniseclairewilson@gmail.com if you are interested in volunteering.
Ticket price * $35 members/$45 non-members
Denver ticket will include admission to
Denver Botanic Garden's Chatfield Farms
FOR OUR DENVER TOUR: We have a SPECIAL VIEWING of three Denver Botanic Gardens Horticultural Curators' Home Gardens, plus your ticket includes entry into Chatfield Farms! Mike Bone, Mike Kintgen and Dan Johnson will be showing off their home gardens. Also on the tour will be Jim Borland and his gardens containing many years of mature native plantings, and Kelly Grummons, whose landscape includes many of the cold hardy cacti which he sells.
featuring gardens by Maddie Maher, Shushila Matteo, Joshua Wenz, John Giordanengo, City of Fort Collins Nix Native Plant Garden, and High Plains Environmental Center

photo credit: Dan Johnson
Upcoming CoNPS Field Seminars and Webinars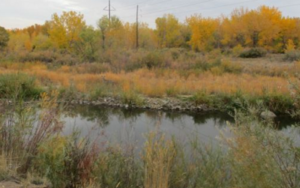 CoNPS Field Seminar: Plants of the Riparian Zone
Sunday, June 12, 2022; 9:00 am – 12:00 noon
Field Seminar Presenter: Beth Hanson, M.S.
Click here to register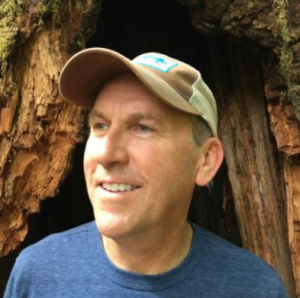 CoNPS Special Speaker Series Live Webinar:  An Evening with Scott Hoffman Black
A Win-Win for Insects: Nature-Based Climate Solutions Address both Climate Change and Biodiversity Concerns
Thursday, July 28, 2022; 6:30-8:00 pm Mountain Time
Click here to register
To register and receive the member discount, please click on the link of the webinar(s) you are interested in and sign in as a member.  Thanks for your interest in attending these webinars!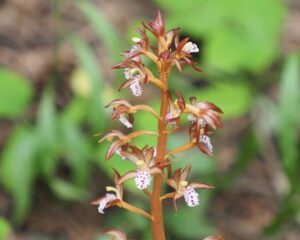 Soil: It's So Much More Than Dirt
All orchids, including this Colorado native orchid, Coralroot, Corrallorhiza maculata, are completely dependent on on mycorrhizal fungi to begin their life cycle and and this reliance continues to varying degrees throughout their life.  The underground food web needs our help! Even the mainstream media is talking about soil health, mycorrhizae, and more. Click here to find out about the REAL underground web!
Photo credit: SPD
All chapter events are free and open to members of all chapters.
Go to the CoNPS Events Calendar for details/links to virtual meetings and for other upcoming events.
Boulder Chapter:  Contact boulderconps@gmail.com for info.
The Boulder chapter is planning the 2022 Annual Conference. Stay tuned for more details. 
Metro-Denver Chapter: Contact metrodenverconps@gmail.com for more info.
We are seeking additional Leadership Team members! If you are interested in joining the team, please email us at metrodenverconps@gmail.com! Everyone from all backgrounds are welcome, and no experience is necessary, just enthusiasm!
Seeking volunteers Field Trip leaders for the 2022 season > Click here to show your interest
North Washington Open Space (Schweich Hill)
Two Options: Trip #1, June 12, 2022, 10:00 am to 12:00 am, Trip #2, June 12, 2022, 1:00 pm to 3:00 pm
Reynolds Park, June 27, 8:00 am – 2:00 pm
Denver Native Seed Swap and Giveaway, June 12 10:00 am – 1:00 pm 
Northern Chapter: Contact Ann Grant odygrant@gmail.com for more info.
Fort Collins Plant Swap and Xeriscape Garden Party, Saturday, June 18th, 9am – noon
Plateau Chapter: Contact Jim Pisarowicz at pisarowicz@alumni.hamline.edu for more info.
Plateau Chapter Virtual Meeting, Wednesday, June 22, 2022, 7:00 pm – 8:00 pm
Dallas 200 Trail Wildflower Walk & Talk, Thursday, June 30, 8:00 am – 12:00 pm
San Luis Valley Chapter: Contact Carol English at slvchapterpresident@gmail.com for more info.
Dorsey Creek, July 9, 7:30 am – 5:00 pm
SE Chapter: Contact Curt Nimz, curtisnimz@gmail.com for more info.
Black Canyon Open Space Plant Inventory, Manitou Springs, Thursday, June 9, 2022, 9:00 am to 12:00 pm
Pikes Peak-Elk Park, June 15, 9:00 am to 1:00 pm
SE Chapter Virtual June Meeting – Introduction to Pollinator Week, June 16, 2022, 6-8pm
SW Chapter: Contact Amanda Kuenzl at amandakuenzl@hotmail.com for more info
Durango Nature Center, June 11, 7:30 am – 12:00 pm
West Lime Creek Trail, July 2; 7:00 am to mid-afternoon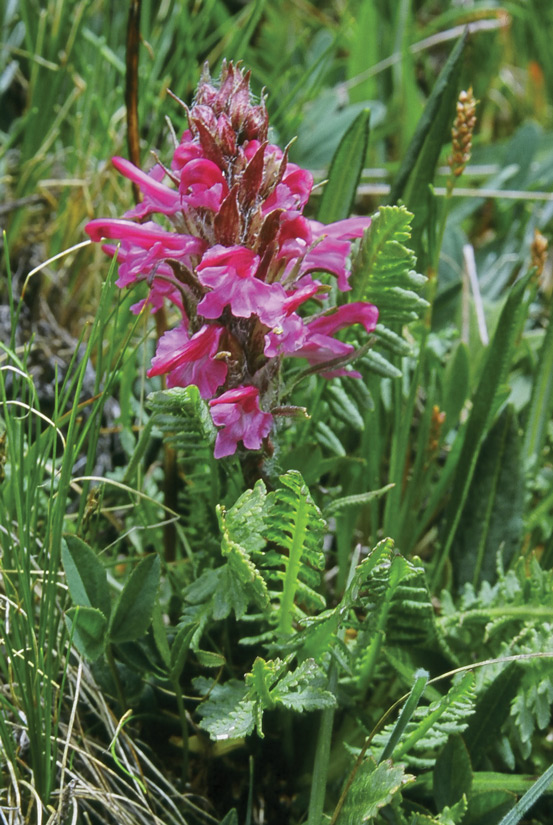 Sudetic Lousewort (Pedicularis sudetica), a native alpine and subalpine plant of the Orobanchaceae (Broomrape Family) found in bogs, marshes and moist meadows. The inflorescence is spicate, meaning spike-like. Blooms June-August. Photo by Loraine Yeatts
Horticulture Committee Update: 18th Annual Farm to Table Tour, Saturday, June 25 held in Boulder. This popular Event is an opportunity to create excitement about the Colorado Native Plant Society and its mission to champion native plants and their ecosystems to gardeners of all types. By staffing a couple of informational tables at a few well-chosen locations, we can widen our appeal to those who may not have thought of incorporating native plants into their gardens. Please contact Ann Grant, odygrant@gmail.com, to volunteer.
Membership Committee Update: Please contact Anne Beard, conpsoffice@gmail.com, CoNPS Membership and Communications Coordinator to volunteer for the Membership Committee. 
2022 CoNPS Annual Conference
Sept. 16-18, Longmont Museum
"From Peaks to Prairie:  Exploring Biodiversity and Disturbance in Front Range Ecosystems"

Silent Auction
Silent auction items needed. Please contact Sue Dingwell to let her know what you can donate: sageblue892@gmail.com.
Photo Contest Plant ID Help
Photo contestants are asked to identify the plants in their photos, but Anna has offered to help those who aren't sure – and Anna would really appreciate a few chapter members who could assist her if she has many requests. Please contact her you can help with one or two plant photo IDs (annatheo712@gmail.com).
Got Coffee Cups?
The 2022 CoNPS Annual Conference will be a zero waste event! Please donate your old coffee cups so we can offer beverages without using disposal vessels. Email jlramaley@gmail.com to arrange your cup donation.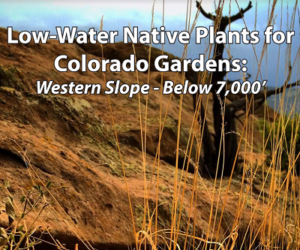 Purchase a glossy pamphlet of the Low-Water Native Plants for Colorado Gardens for your region from the CoNPS Bookstore
Other Botanical News and Opportunities
CoNPS is a partner in the Manitou Pollinator Festival! CoNPS SE Chapter members are conducting a plant inventory for Manitou Open Space. Maggie Gaddis is giving two talks in support of the event, and we will be tabling during the festival. CoNPS received a major donation from the Manitou Pollinators MACH grant in the form of a CoNPS Native Plant Sale Purchase. Visit Manitou Pollinators to learn about all the events. 
—
—
—
—
—
—
COVID-19 UPDATE
Chapter Field Trips and Workshops are dependent upon local conditions, at the discretion of the Leader and should be considered tentative, allowing for Federal, State, County, and local COVID-19 restrictions. Trip Leaders, please keep your Attendee Sheet, should future contact tracing be necessary. Everyone, please read the revised Waiver and Release of Liability before agreeing to it, including travel to/from events with your familial group or by yourself.