Jennifer Ackerfield, the Head Curator of Natural History Collections at the Denver Botanic Gardens has written a blog about the "discovery" of two new species in Colorado. The first species, Physaria nelsonii, was collected by Melissa Islam, the then curator at DBG, in 2014 on an inventory trip to Moffat County. At that time she identified it as Physaria congesta. However, in 2021, Jennifer, thinking the species looked a little strange, changed the identification to P. nelsonii, a rare plant previously only found in Wyoming and Utah.
Click here to learn more about this new Colorado native.
June 23, 2022
Dear Members of the Colorado Native Plant Society,
I hope you are having an inspiring month. I have been up and down the Front Range, visiting native gardens and participating in CoNPS events. When visiting the gardens of students in the CoNPS Sustainable High Altitude Gardening Education (SAGE) course, I found a wealth of knowledge and a deep commitment to experimentation, which is the spirit of science. We are the thought leaders in Colorado. We can increase the ecosystem services of our neighborhoods by increasing natives in our home landscapes.
See all of this action on our Fort Collins – Loveland Garden Tour this Saturday, June 25th. Get a ticket and go on a staycation! Visit the the close wonder of CoNPS members' gardens. Read on for more details.
Small wins, big impacts: our Aiken Audubon grant is opening the doors to native plant propagation in the Pikes Peak Region. Imagine a day when we share our abundance of native plants. Please contact me! Tell us about your community. We will work to build connections so that next year, we can have plant sales and garden tours in your community. Planning for 2023 plant sales and garden tours starts on August 1st.
'Tis the season to get out on a botany hike. Check out the chapter listings below and our event calendar to find an event near you.
I am working hard to get to events all over the state. Everytime I get out there, I meet fascinating CoNPS members with endless knowledge to share. I look forward to meeting you in the coming weeks. Sign up! Get out there! Invite your friends!
Maggie Gaddis
Executive Director
ColoradoNativePlantSociety@gmail.com
2022 CoNPS FORT COLLINS – LOVELAND GARDEN TOUR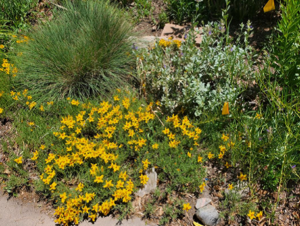 Registration is open! Bring a friend! This is the last garden tour on the Front Range! 
featuring gardens by Maddie Maher, Shushila Matteo, Joshua Wenz, John Giordanengo, City of Fort Collins Nix Native Plant Garden, and High Plains Environmental Center

photo credit: Dan Johnson
Upcoming CoNPS Field Seminars and Webinars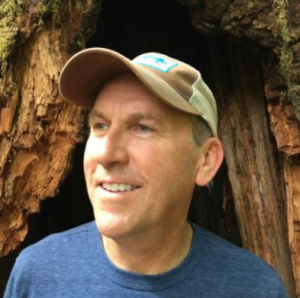 CoNPS Special Speaker Series Live Webinar:  An Evening with Scott Hoffman Black
A Win-Win for Insects: Nature-Based Climate Solutions Address both Climate Change and Biodiversity Concerns
Thursday, July 28, 2022; 6:30-8:00 pm Mountain Time
Click here to register
To register and receive the member discount, please click on the link of the webinar(s) you are interested in and sign in as a member.  Thanks for your interest in attending these webinars! 
CoNPS Chapter News & Events
All chapter events are free and open to members of all chapters.
Go to the CoNPS Events Calendar for details/links to virtual meetings and for other upcoming events.
Boulder Chapter:  Contact boulderconps@gmail.com for info.
The Boulder chapter is planning the 2022 Annual Conference. Stay tuned for more details. 
Mountain Research Station and Niwot Ridge, July 9, 7:00 am – 4:00 pm
Metro-Denver Chapter: Contact metrodenverconps@gmail.com for more info.
We are seeking additional Leadership Team members! If you are interested in joining the team, please email us at metrodenverconps@gmail.com! Everyone from all backgrounds are welcome, and no experience is necessary, just enthusiasm!
Plateau Chapter: Contact Jim Pisarowicz at pisarowicz@alumni.hamline.edu for more info.
Dallas 200 Trail Wildflower Walk & Talk, June 30, 8:00 am – 12:00 pm
Plateau Chapter Virtual Meeting, June 30, 2022, 7:00 pm – 8:00 pm
San Luis Valley Chapter: Contact Carol English at slvchapterpresident@gmail.com for more info.
Dorsey Creek, July 9, 7:30 am – 5:00 pm
SE Chapter: Contact Curt Nimz, curtisnimz@gmail.com for more info.
Emerald Valley, June 24, 8:00 am to 2:00 pm
Plant Inventory – Black Canyon Open Space, July 7, 2022, 9:00 am – 12:00 pm
Plant Inventory – Corral Bluffs View property, July 9, 2022, 8:30 am – 1:00 pm
SW Chapter: Contact Amanda Kuenzl at amandakuenzl@hotmail.com for more info
West Lime Creek Trail, July 2; 7:00 am to mid-afternoon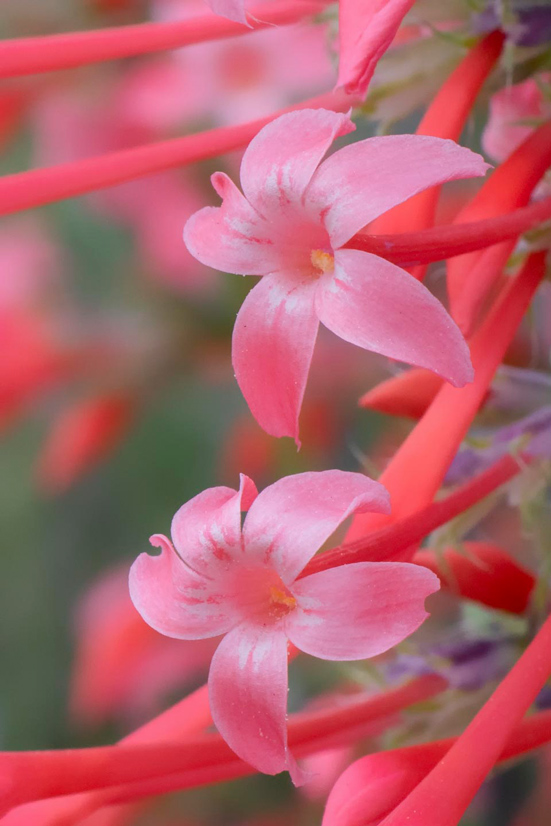 A close-up photo of slender tube skyrocket, Ipomopsis aggregata ssp. tenuituba. Long-tongued moths and hummingbirds pollinate I. aggregata. Photo by Lebsack
On our website, native plant gardening resources > https://conps.org/home-2/resources/gardening-with-native-plants/
find out here > https://conps.org/resources/certified-native-plant-garden/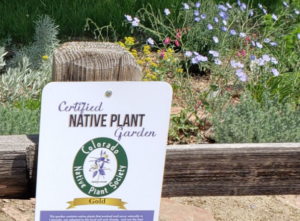 Horticulture Committee Update: 18th Annual Farm to Table Tour, Saturday, June 25 held in Boulder. This popular Event is an opportunity to create excitement about the Colorado Native Plant Society and its mission to champion native plants and their ecosystems to gardeners of all types. By staffing a couple of informational tables at a few well-chosen locations, we can widen our appeal to those who may not have thought of incorporating native plants into their gardens. Please contact Ann Grant, odygrant@gmail.com, to volunteer.
Membership Committee Update: Please contact Anne Beard, conpsoffice@gmail.com, CoNPS Membership and Communications Coordinator to volunteer for the Membership Committee. 
2022 CoNPS Annual Conference
Sept. 16-18, Longmont Museum
"From Peaks to Prairie:  Exploring Biodiversity and Disturbance in Front Range Ecosystems"

Silent Auction
Silent auction items needed. Please contact Sue Dingwell to let her know what you can donate: sageblue892@gmail.com.
Photo Contest 
The CONPS annual photo contest will accept entries June 24 through August 26; categories and rules are on the CONPS website: CoNPS Photo Contests – Colorado Native Plant Society
Anna Theodorakos, photo contest coordinator, would appreciate hearing from a few members who could help her identify plants in the photos if the submitter does not know them. Please contact Anna at: Annatheo712@gmail.com if you can help with one or two photos.
Got Coffee Cups?
The 2022 CoNPS Annual Conference will be a zero waste event! Please donate your old coffee cups so we can offer beverages without using disposal vessels. Email jlramaley@gmail.com to arrange your cup donation.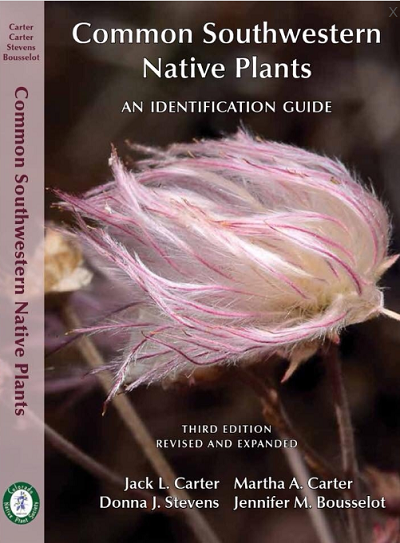 Book of the Month
Going on a road trip this summer? Bring some great reading to enjoy in your morning camp. 
Visit the CoNPS Bookstore to prepare for your summer travels!
Other Botanical News and Opportunities
CoNPS is a partner in the Manitou Pollinator Festival! CoNPS SE Chapter members are conducting a plant inventory for Manitou Open Space. Maggie Gaddis is giving two talks in support of the event, and we will be tabling during the festival. CoNPS received a major donation from the Manitou Pollinators MACH grant in the form of a CoNPS Native Plant Sale Purchase. Visit Manitou Pollinators to learn about all the events. 
—
El Paso County Fair Horticulture Open Class includes Native Plants 
Did you know that the Horticulture open class at the El Paso County Fair has a category for native plants in addition to the more traditional flowers and vegetables?
We'd love to see native plants get their due at the fair this year, so please enter some native plants you've grown yourself. The Fair show is July 22 at 3 pm at the Fairgrounds in Calhan. Here is how to enter: https://elpaso.extension.colostate.edu/wp-content/uploads/sites/44/2022/06/Fair-Quick-Guide.pdf. If you have some awesome veggies or beautiful non-native flower, feel free to enter those in as well – and this year we have an amazing biggest tomato contest with a new grill as the prize (tomatoes don't have to be ripe. Any questions, please contact Irene Shonle -Irene.shonle@colostate.edu.
—
—
—
—
—
COVID-19 UPDATE
Chapter Field Trips and Workshops are dependent upon local conditions, at the discretion of the Leader and should be considered tentative, allowing for Federal, State, County, and local COVID-19 restrictions. Trip Leaders, please keep your Attendee Sheet, should future contact tracing be necessary. Everyone, please read the revised Waiver and Release of Liability before agreeing to it, including travel to/from events with your familial group or by yourself.