July 22, 2022
Dear Members of the Colorado Native Plant Society,
I hope you are well! I know many of you are off on trips, to other locales and to the backcountry of Colorado. Send us your pictures! I love to see where people go and when you go, don't forget to use iNaturalist. Make any trip an educational adventure by sharing your botanical finds with us. 
CoNPS volunteers have been working hard all year to plan the Annual Conference. Please visit https://conps.org/2022-conps-annual-conference/ today to learn about our speakers and field trips.
Here at the Central Office, we are busy working to promote the conference, including the recruitment of business partners to support the Conference. Do you own a business? Would you like to contribute to our mission-driven programming? Would you like to see your business logo on our marketing materials? If so, consider becoming a business sponsor today. Please contact me to discuss the details. 
In the mean time, enjoy yourself this month. Keep the spirit of summer alive!
Maggie Gaddis
Executive Director
ColoradoNativePlantSociety@gmail.com
2022 CoNPS Annual Conference
Sept. 16-18, Longmont Museum
"From Peaks to Prairie:  Exploring Biodiversity and Disturbance in Front Range Ecosystems"
In this conference, hosted by the Boulder Chapter, we will hear from speakers with a wide breadth of experience in studying the complexities of biological diversity and the influence of disturbance in our wildlands. A variety of ecosystems along the Colorado Front Range and beyond will be showcased by experts who have been working in these landscapes for decades. Boulder County, the conference setting, is an ecologically diverse place with every life zone found in Colorado from 5,000ft to 14,000ft. 
Visit the Conference webpage for more information: https://conps.org/2022-conps-annual-conference/
Contribute to the Silent Auction
The Silent Auction has many exciting items, but it needs your personal touch! So far, we have donations of books, landscape consulting, artwork, and classes. What can you donate? The Silent Auction is a fundraiser for CoNPS! Please contact Sue Dingwell to let her know what you can donate: sageblue892@gmail.com.
Photo Contest
The photo contest is now accepting entries! Entries will be accepted until August 26th. Email Anna Theodorakos (annatheo712@gmail.com) with your photos. Voting will take place in-person at the Annual Conference on September 17th. For more information, visit https://conps.org/home-2/conps-photo-contests/.
Upcoming CoNPS Webinar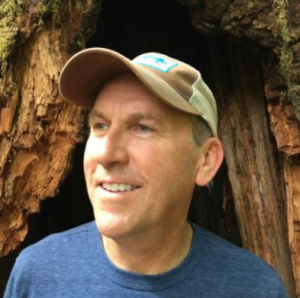 Last Call!
CoNPS Special Speaker Series Live Webinar:  An Evening with Scott Hoffman Black
A Win-Win for Insects: Nature-Based Climate Solutions Address both Climate Change and Biodiversity Concerns
Wednesday, July 27, 2022; 6:30-8:00 PM Mountain Time
Click here to register
To register and receive the member discount, please click on the link of the webinar(s) you are interested in and sign in as a member.  Thanks for your interest in attending these webinars! 
CoNPS Chapter News & Events
All chapter events are free and open to members of all chapters.
Go to the CoNPS Events Calendar for details/links to virtual meetings and for other upcoming events.
Boulder Chapter:  Contact boulderconps@gmail.com for info.
The Boulder chapter is planning the 2022 Annual Conference. Registration opens July 25th. 
Metro-Denver Chapter: Contact metrodenverconps@gmail.com for more info.
We are seeking additional Leadership Team members! If you are interested in joining the team, please email us at metrodenverconps@gmail.com! Everyone from all backgrounds are welcome, and no experience is necessary, just enthusiasm!
Camp Bird Road Wildflower Walk & Talk, July 28 Thursday, 8:00 AM – 12:00 PM
San Luis Valley Chapter: Contact Carol English at slvchapterpresident@gmail.com for more info.
SE Chapter: Contact Curt Nimz, curtisnimz@gmail.com for more info.
Women's Forest, Divide, July 23, 9:00 AM – 12:00 PM
Native Plant Talk and Overview of Natives in Containers Research, July 26th, 1:00 – 2:00 PM
speakers: Dr. Jennifer Bousselot with research assistant, Allisa Linfield
SE Chapter Field Trip – Lovell Gulch, July 28, 9:00 AM – 12:00 PM
Red Rock Canyon Open Space, August 7, 8:00 AM- 12:00 PM
SW Chapter: Contact Amanda Kuenzl at amandakuenzl@hotmail.com for more info
The Incredible Rock Garden at Kew Gardens – a lecture at the Durango Rec Center, July 24, 3:00 – 4:00 PM
In an effort to recruit participation and work to align our chapter activities with our committee work, we are having monthly committee meetings. Every committee has at least dozens of CoNPS members affiliated with it, but since COVID, some committees have been very quiet. Please attend these meetings to express your continued interest in committee work. We will plan our projects for 2023 and facilitate the cooperation of chapters and committees in meeting the mission of CoNPS.
Horticulture / Education Committee Meetings
Third Mondays of each month: August 15, October 17, November 21, December 19,
8:00 – 9:00 AM on Zoom
Media Committee Meetings
Third Tuesdays of each month: August 16, October 18, November 15, December 20
8:00 – 9:00 AM on Zoom
Field Studies / Restoration / Conservation Committee Meetings
Third Wednesdays of each month: August 17, October 19, November 16, December 21
8:00 – 9:00 AM on Zoom
Membership / Scholarships / Grants Committee Meetings
Third Thursdays of each month: August 18, October 20, November 17, December 15
8:00 – 9:00 AM on Zoom
Annual Conference Committee Meetings
Third Fridays of each month: October 21, November 18, December 16
8:00 – 9:00 AM on Zoom
All committees will meet socially during meal times during the Annual Conference, September 16-18.
Please contact Anne Beard, conpsoffice@gmail.com, CoNPS Membership and Communications Coordinator to explore a CoNPS Committee today.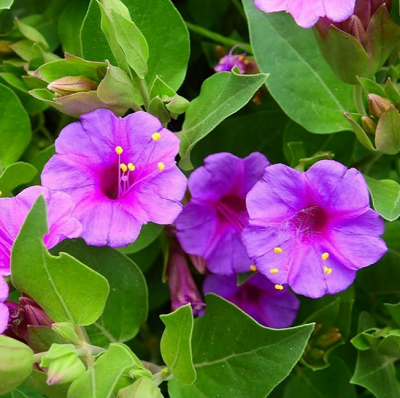 Mirabilis multiflora
Colorado Four-O-Clock (Mirabilis multiflora) in open places, on shale outcrops, sometimes with pinyon-juniper, and often along roadsides in semi-desert shrublands and eastern plains.
On our website, native plant gardening resources > https://conps.org/home-2/resources/gardening-with-native-plants/
Find out here > https://conps.org/resources/certified-native-plant-garden/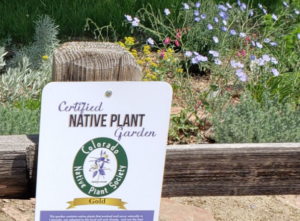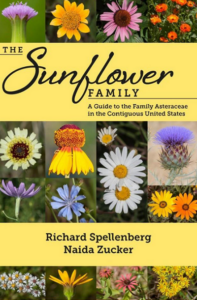 Book of the Month
This beautiful book deserves a spot on your coffee table. All you ever wanted to know about the biggest plant family on Earth, just in time for the warm season blooms.
Visit the CoNPS Bookstore to purchase this book and many more. 
Other Botanical News and Opportunities
2022 Global Steppe Symposium, July 27-28, 2022
Presented by Denver Botanic Gardens' Center for Global Initiatives
The semi-arid grasslands and shrublands that constitute the steppes contain some of the most vibrant and resilient life on earth. Studying the steppes through traditional cultures and modern sciences provides deep and complementary knowledge that can strengthen our understanding and appreciation of all life. The Global Steppe Symposium provides a forum for the international steppe community as we explore how to live and thrive in the high plains of the world.
This symposium will bring together scientists, plant lovers, land stewards, agriculturists and artists who live and work in steppes, investigating the complicated and essential relationship between humans, gardens and the steppes.
For more information,  visit 2022 Global Steppe Symposium – Research and Conservation | Denver Botanic Gardens for a list of speakers and to register.
CoNPS members can use this discount code: 2022Steppe
—
—
—
Save the Date!
19th Annual Colorado Rare Plant Symposium 
Friday September 16th, 8:00 – 4:00 
Longmont Museum, Longmont, CO 

Registration opens July 25th
Please plan to join us for the Rare Plant Symposium, held in conjunction with the Colorado Native Plant Society's Annual Conference. Hosted by the Colorado Natural Heritage Program, the symposium is an annual  meeting to address status and conservation needs of rare plants in Colorado. 
COVID-19 UPDATE
Chapter Field Trips and Workshops are dependent upon local conditions, at the discretion of the Leader and should be considered tentative, allowing for Federal, State, County, and local COVID-19 restrictions. Trip Leaders, please keep your Attendee Sheet, should future contact tracing be necessary. Everyone, please read the revised Waiver and Release of Liability before agreeing to it, including travel to/from events with your familial group or by yourself.