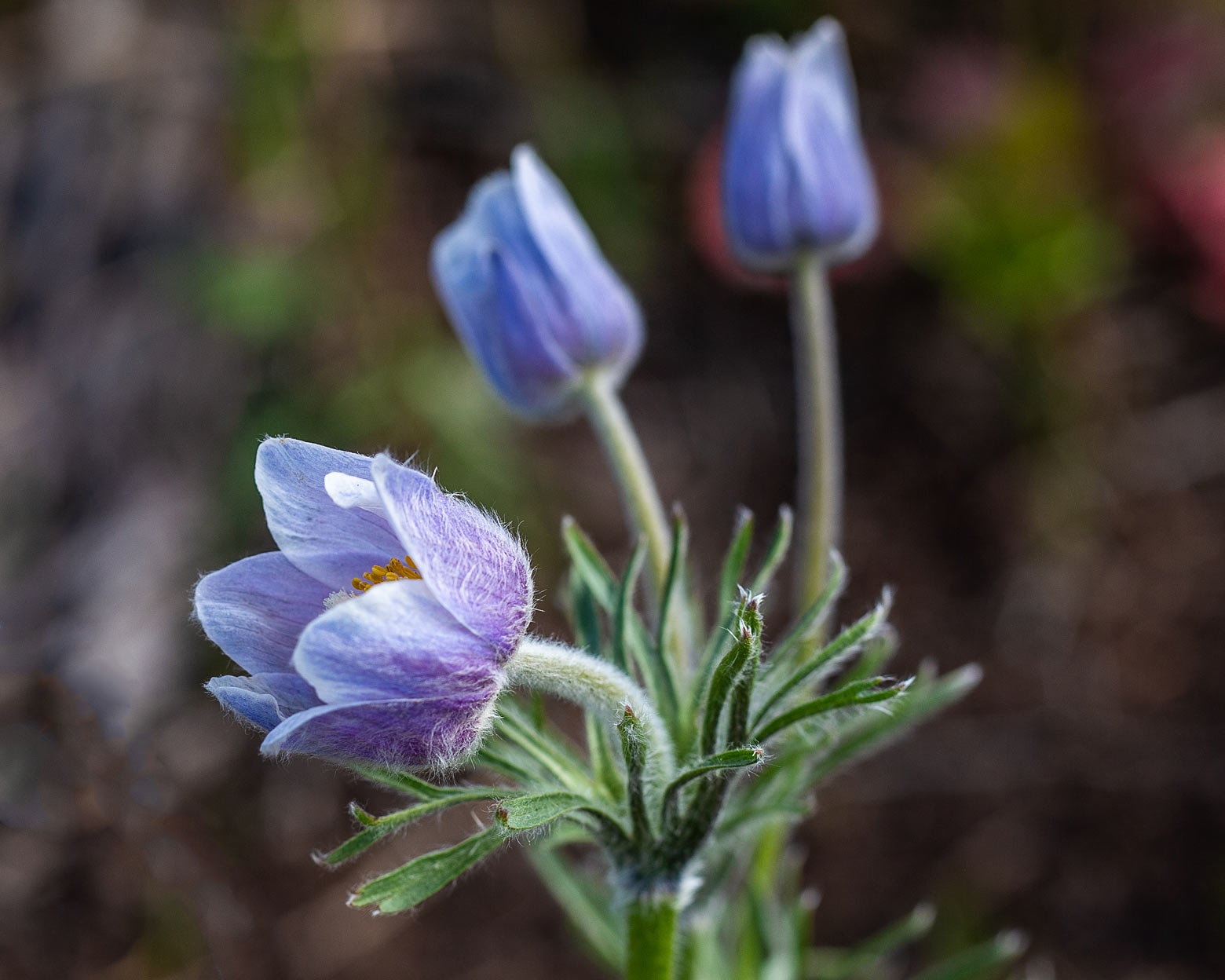 Second Place (tie) – Colorado Native Plants
2021 CoNPS Photo Contest
Bob Clarke – Anemone patens
December 16, 2021
Dear Colorado Native Plant Society, 
I hope you are doing well! We have had a whirlwind couple of weeks. Read on to hear about our upcoming events, our great success in the Colorado Gives Campaign, our expanding membership, and about our new bookstore item- a gift certificate to the CoNPS Annual Plant Sale. I hope you have a peaceful holiday. Reach out anytime! I love to talk to our members. 
2022 Planning Meetings 
We held four planning meetings, one each for Chaffee County, Trinidad, the San Luis Valley, and the Southwest Chapter. We engaged over 40 people in these meetings! More than half of the people attending were not CoNPS members yet. The more we advance our mission across the state, the more friends we make, the more native plants and habitats we protect. Please reach out if you live in a part of the state that doesn't see a lot of CoNPS programming. I want to come to you first!
Peace and Happy Holidays,
Maggie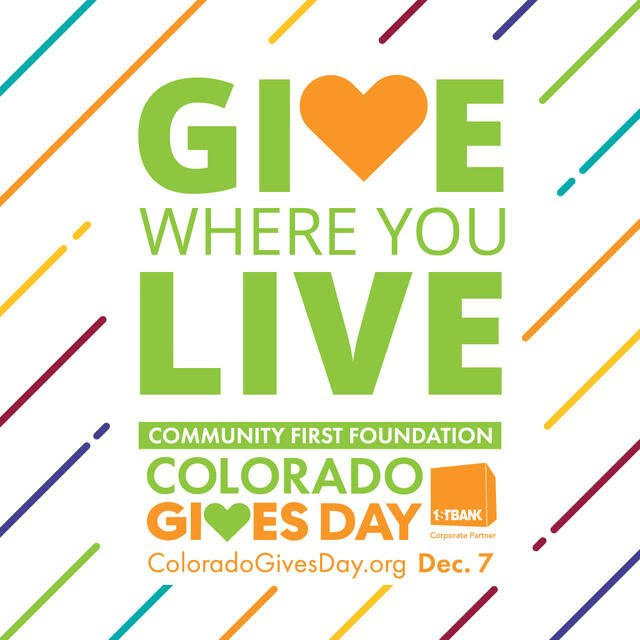 Colorado Gives Day
Thank you for your support!
You gave an astounding $14,000 through the Colorado Gives Day Campaign!
We are ever so grateful and always surprised by the overwhelming support of our members!  You make Colorado Native Plant Society better all the time with your donations, volunteerism, ideas, and participation.  A special shout out to the 6 anonymous donors who gave $4000 in matching funds during the 11th hour.
Thank you, CoNPS Members!!
Annual Conference Virtual Tickets for 12 video presentations are available for $25 through the Store on the CoNPS website!
Did you miss the Annual Conference in Trinidad?
You can buy a virtual ticket for $25, and receive 12 video talks!
 Just visit CoNPS.org and go to the "What's New?" (under the "Resources" tab) on the HOME page.  Look for "Purchase Video Presentations of the CoNPS Annual Conference."
You can read about the twelve videos that comprise this offering.  You don't have to feel left out if you missed the conference, and you can manage your continuing education at your own pace. 
WANTED: 2022 CoNPS GARDEN TOUR HOSTS – Live and Virtual
Are you proud of the beautiful native garden your efforts have produced? 
Are you willing to be a 2022 Garden Tour Host?  We'd love to hear from you. 
The Live events will be in June in major cities, to be determined.  The Virtual events will happen in March or April.  This is a very popular program for CoNPS, but we need new and exciting gardens to visit in Fort Collins, Boulder, Denver, Golden, Colorado Springs, Grand Junction, Durango, or Pagosa Springs.  Please contact Denise Wilson, deniseclairewilson@gmail.com
Give the Gift of the CoNPS Native Plant Sale
Purchase a $25 Gift Certificate to the 2022 Native Plant Sale
Purchase gift certificates (from the CoNPS Bookstore) to the CoNPS 2022 Native Plant Sale this spring.  The CoNPS Plant Sale is one of our biggest fundraisers. It also extends our interest in native plants into the practical realm of native plant gardening. Every garden can be a native plant and pollinator refuge. Supporting native plants and habitats is part of the CoNPS mission and we are one of the leading distributors of native plants in Colorado.
The gift certificate is not redeemable during the online ordering, starting April 1, 2022. The gift certificate is only redeemable on the day of the plant sale, after noon.  The recipient will be able to select their plants from the overflow after all orders have been filled.  Some species may not be available in the overflow section.
Please save your receipt that will be emailed to you during the purchase of this gift certificate and bring it with you to the in-person plant sale.
Give a unique gift this holiday season AND pay it forward — purchase CoNPS Native Plant Sale gift certificates. To ensure our continued success as native plant distributors, this year we are purchasing 10% more plants than are ordered in order to facilitate any plant substitutions required due to expected supply issues. And also to fulfill pre-paid gift certificates.
THANKS TO WEBINAR PRESENTERS AND PARTICIPANTS!
This has been another successful year for CoNPS webinars!  These webinars have provided equal opportunities for members throughout the state to attend 16 webinars on a variety of topics throughout the year, and have also expanded CoNPS reach nationwide.  Over 700 participants throughout Colorado and 19 states throughout the country have attended these programs.  What's more, we could offer these programs to a greater number of people at reduced program rates, thus saving money for participants while increasing revenues for CoNPS, all while spreading the word about the importance of native plants and native ecosystems across the state and throughout the nation.
Thanks to all the webinar presenters who generously gave of their time and expertise to share with others.  You helped educate participants on a wide variety of topics, including two on native plant families, two on wildflowers/native shrubs, two ecosystem webinars, five native plant gardening webinars, two restoration/professional development webinars, a free citizen science webinar, and two Special Speaker Series webinars.
Specifically, thanks to these presenters who conducted top-notch webinars:
Jennifer Ackerfield, PhD; Paul Alaback, PhD; Christina Alba, PhD; Jennifer Bousselot, PhD; Whitney Cranshaw, PhD; Carol English, MS; Mo Ewing, MS; John Giordanengo, MS, CERP; Ann Grant, PhD; Kate Hogan, MS; Stephanie Mayer, PhD; Irene Shonle, PhD; and Scott Smith.  A BIG thanks to our Special Speakers:  David Inouye, PhD; and John Fielder!  Special thanks, also, to Deryn Davidson, CSU Horticulture Extension Agent, for helping with the Special Speaker Series programs. We appreciate you all!
A special shout out to all of you who have attended these webinars.  We hope these educational opportunities have increased your knowledge and appreciation of native plants and have inspired you to promote native plants, in whatever capacity that might be.
CoNPS RECEIVES CAEE AWARD

Colorado Alliance for Environmental Education, the State professional organization for Environmental Educators, has awarded CoNPS a 2021 Award of Excellence for webinars initiated/implemented in 2020 in lieu of workshops and field seminars, due to the Covid -19 pandemic.
Read all about it here:   CoNPS Wins CAEE Award.
2022 CoNPS Annual Conference
The 46th CoNPS Annual Conference will be hosted by the Boulder Chapter  the weekend of September 16-18, 2022! We are in negotiations with the Longmont Museum, and will report back as soon as we have solid plans. The working theme is Peaks to Prairie: impacts of a changing climate".
CoNPS Blog
This season of thankfulness has one blogger grateful for wide open spaces. Enjoy a tour of the beautiful Hall Ranch, a Boulder County Open Space park in our latest post, where the observer is seduced by Schizachyrium, wowed by whirligigs, and captivated by cones. Deer, elk, birds, and butterflies are supported by the abundance of native plants out there. 
Have your own project or a favorite place you'd like to see featured on the blog? We can make it happen; we'll write it for you, with you, or you can submit you own piece and we'll put it up on the website. email: sageblue892@gmail.com
COVID-19 UPDATE
Chapter Field Trips and Workshops are dependent upon local conditions, at the discretion of the Leader and should be considered tentative, allowing for Federal, State, County, and local COVID-19 restrictions. Trip Leaders, please keep your Attendee Sheet, should future contact tracing be necessary. Everyone, please read the revised Waiver and Release of Liability before agreeing to it, including travel to/from events with your familial group or by yourself.
CoNPS Chapter News & Events
All chapter events are free and open to members of all chapters.
Go to The CoNPS Events Calendar for details/links to virtual meetings and for other upcoming events.
Boulder Chapter:  Contact Anna Theodorakos annatheodorakos@yahoo.com for info
Metro-Denver Chapter: Contact metrodenverconps@gmail.com for more info
We are seeking additional Leadership Team members! If you are interested in joining the team, please email us at metrodenverconps@gmail.com! (Everyone from all backgrounds are welcome, and no experience is necessary, just enthusiasm!
Northern Chapter: Contact Ann Grant odygrant@gmail.com for more info.
Northern Chapter Meeting, Tuesday, January 4, 2020, 6:45pm Zoom Meeting:  Results from the 2020 CalWood Fire:  How do Plant Communities Respond?  Speaker:  Chrissy Alba, PhD
Plateau Chapter: Contact Jim Pisarowicz at pisarowicz@alumni.hamline.edu for more info
San Luis Valley Chapter: Contact Carol English at slvchapterpresident@gmail.com for more info.
SE Chapter: Contact Curt Nimz, curtisnimz@gmail.com for more info.
SE Chapter Virtual Meeting – Presentation by Melody Daugherty, executive director of the Manitou Pollinators. January 27, 6-8 pm
https://conps.org/event-calendar/#!event/2022/1/27/se-chapter-meeting-presentation-by-melody-daugherty-executive-director-of-the-manitou-pollinators
SW Chapter: Contact Michael Remke at mremke@mountainstudies.org for more info.
OTHER BOTANICAL OPPORTUNITIES

The Open Space and Mountain Parks Department (OSMP) of the City of Boulder has funding available through its funded research program for scientific inquiry on OSMP lands. The maximum award amount for OSMP proposals is $10,000. Proposal deadline is Jan 7, 2022.Full details are available here: https://bouldercolorado.gov/services/osmp-funded-research-program
The City of Longmont is excited to announce the second year of our funded research program that provides small grants for research, monitoring, and resource inventories to help further the City's understanding of our natural resources and management practices.  Please review our program guidelines and important dates at https://bit.ly/EcoManagementResearch.   
Proposals are due January 10th.
Boulder County Parks & Open Space awards small grants for research and biological inventories on open space lands. These research projects and inventories provide valuable data to monitor management practices, advance our ability to adapt and mitigate the effects of climate change, and improve resources and park visitor experiences.
Grants are awarded up to $10,000.
Preference will be given to proposals that address the priority research topics, but all proposals will be considered.
It is strongly encouraged to contact the appropriate staff members to discuss research topics before submitting your proposal.
The deadline for proposals is Monday, Jan. 10, 2022.
For more information: https://www.bouldercounty.org/open-space/education/research/